Radishes are RAD—just ask the Sullivan's Island Elementary Green Heart Buddies!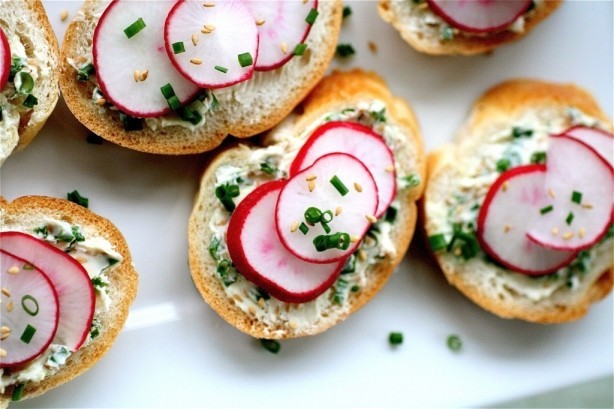 We are well underway with our After School Program at Sullivan's Island Elementary School (SIES) and, over the last four months we have found ourselves busy planting, watering, and starting up our garden. With all this hard work, we decided it was time to add a fresh, seasonal (and tasty!) treat to the mix … a garden fresh taste test, of course!
Given our love of in-season veggies, and with help from our Green Heart Buddies, we created a new recipe starring radishes—the first crop that was ready for harvest in our newly built SIES garden.
The end result? A radish snack taste test that was simple, super fresh, the perfect balance of spicy and sweet, and unbelievably delicious! In fact, we've brought the taste test back by popular demand after our second and third rounds of radish harvests, as well; each batch has been more delicious than the last, if possible! This garden fresh snack has quickly become one of our students' favorites, and hopefully one of yours now too!
Here's what you will need to make it at home:
1 bunch of radishes
4 tbs. chopped chives
1 whole grain baguette
1 (8-oz.) pack of low-fat cream cheese
Sea salt to taste
Cracked pepper to taste
Honey for garnish
Preparation:
Wash radishes and chives. Let them dry thoroughly.
Cut the baguette into thin slices.
Spread a thin layer of cream cheese on bread slices.
Slice washed radishes into thin ½-inch round slices.
Finely chop the washed chives.
Place radishes on top of cheese/baguette slice.
Garnish with chives, salt, cracked pepper, and a light drizzle of honey, to taste.
ENJOY!
Comments on this post