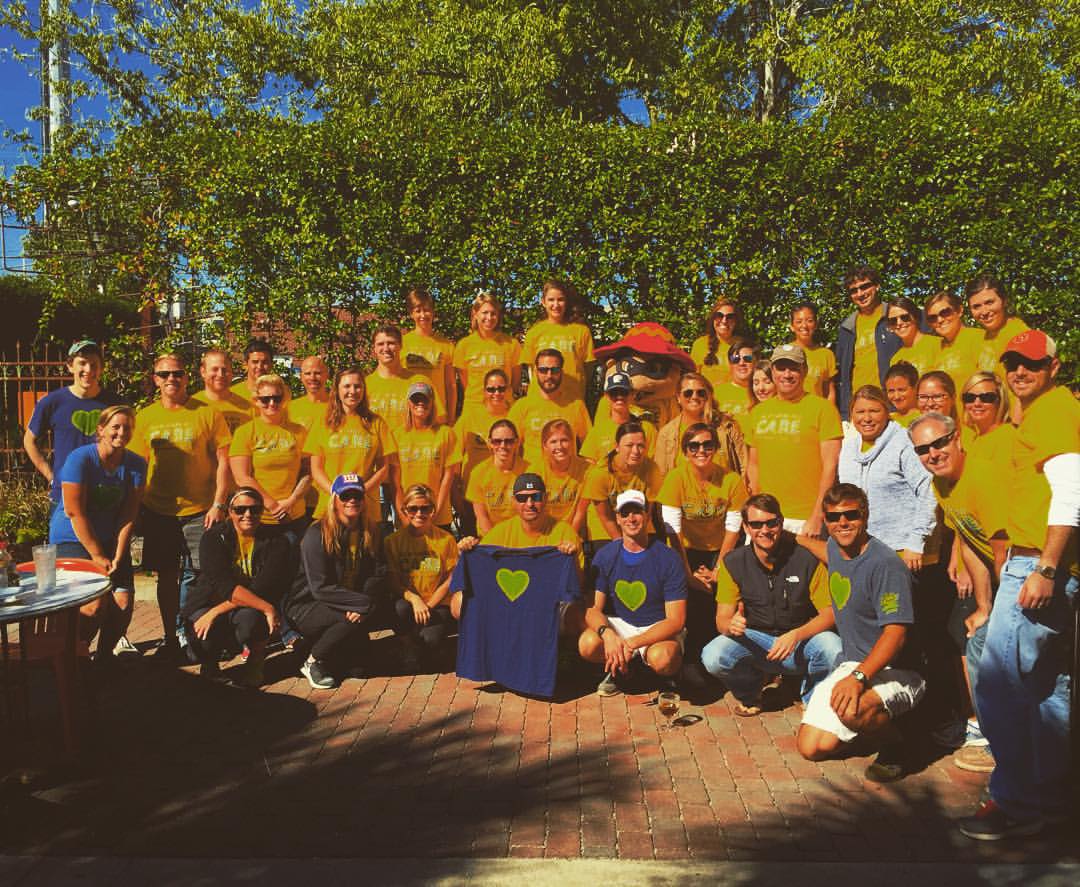 On November 13th, thousands of volunteers from businesses and organizations across the city gathered in celebration of Trident United Way's Day of Caring. And that included 65 volunteers from local businesses that came to help out the Green Heart Project.  Volunteer teams from Blackbaud, Obviouslee Marketing, Good Done Great and the College of Charleston spent the morning working at our various Green Heart Project sites doing everything from spreading compost to putting the finishing touches on our new office space and everything in between.
There was definitely no shortage of work to be done, but each crew made it look like a breeze and had a blast while they were at it! After just a few hours, our gardens were transformed, with newly painted signs to additional planted beds, and a clean sparkle to everything!
After morning of hard work at our various sites, all four groups gathered at our partner restaurant, Taco Boy Downtown to enjoy a lunch together while reflecting on their volunteer experience. We are incredibly grateful for all of the volunteers groups that participated and for Taco Boy Downtown for hosting the post-volunteer celebration!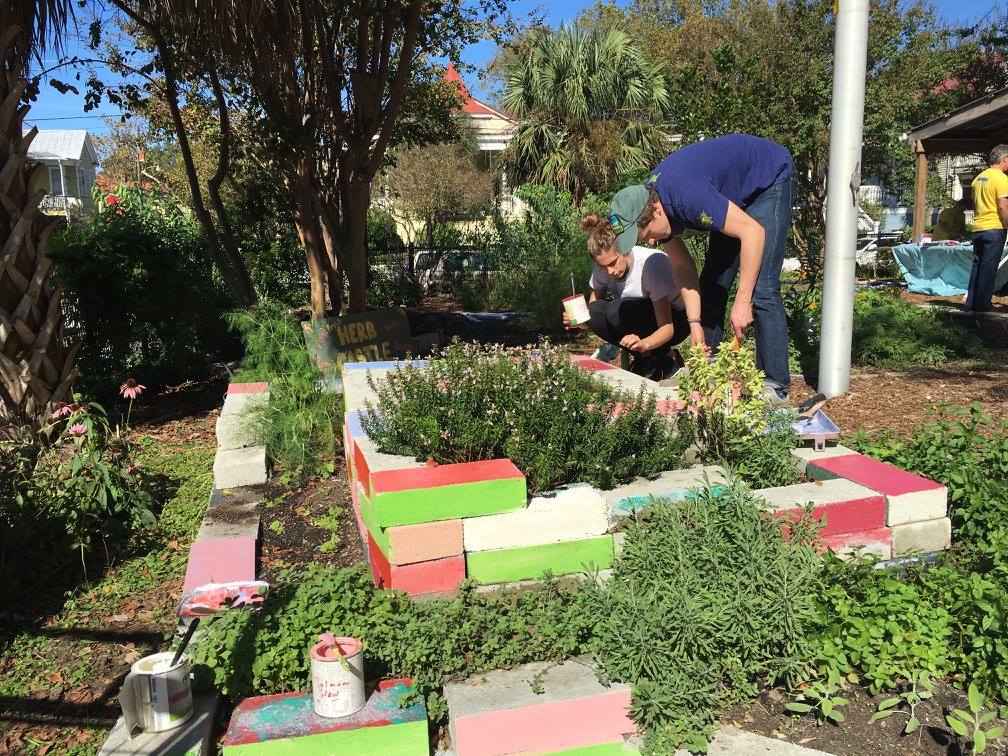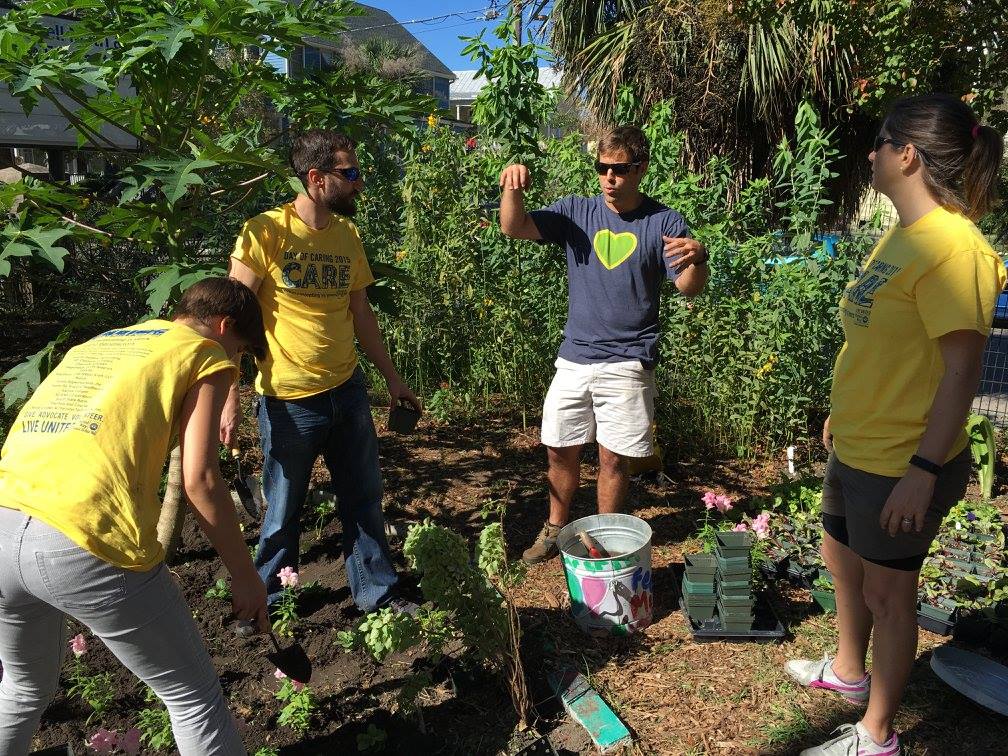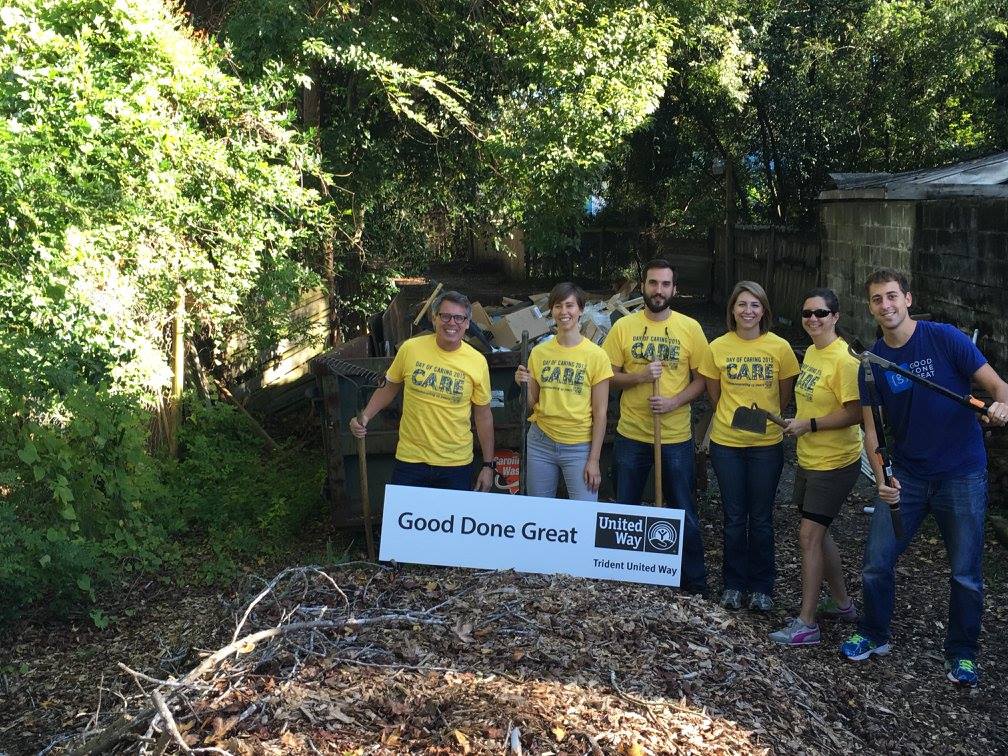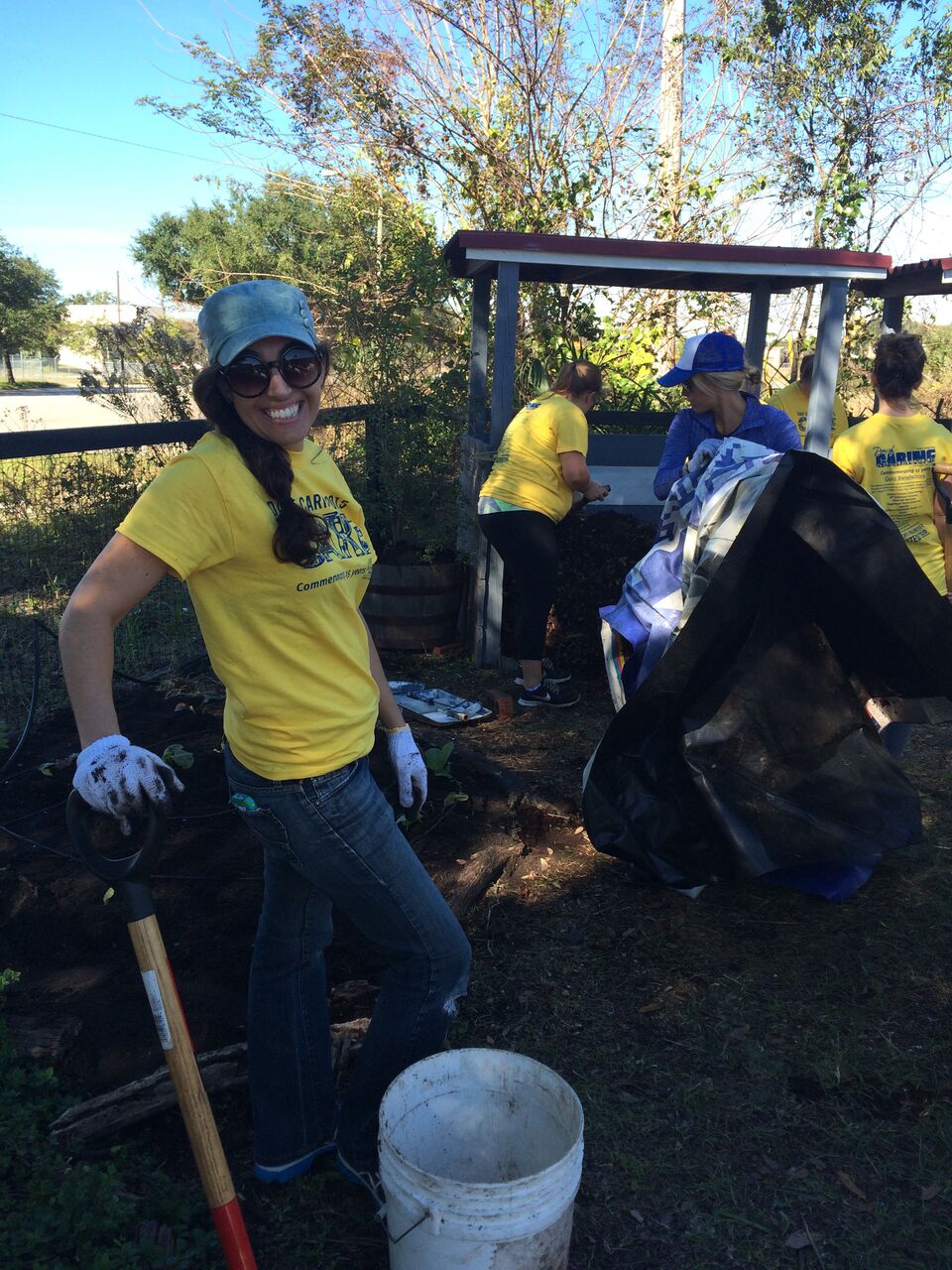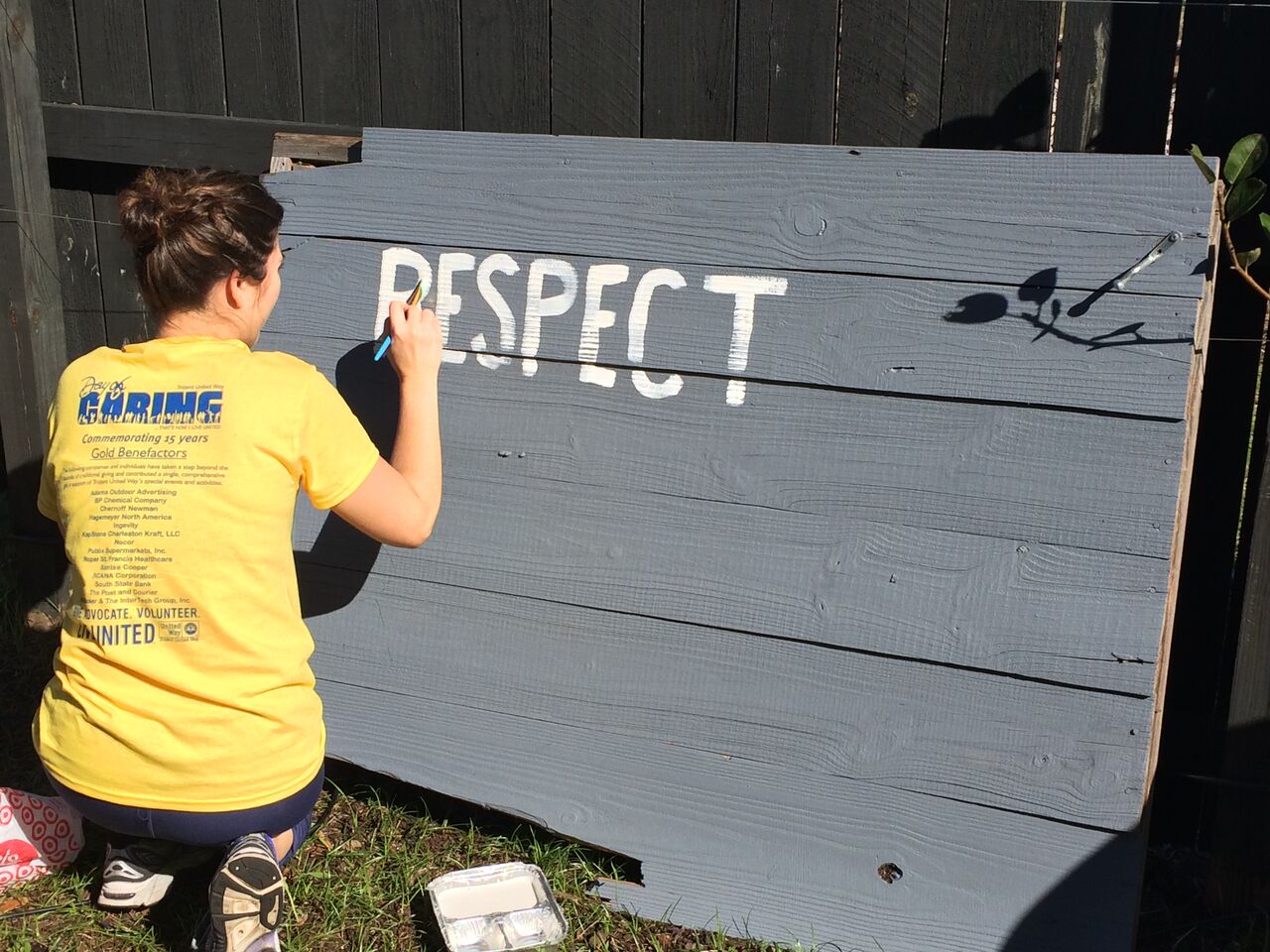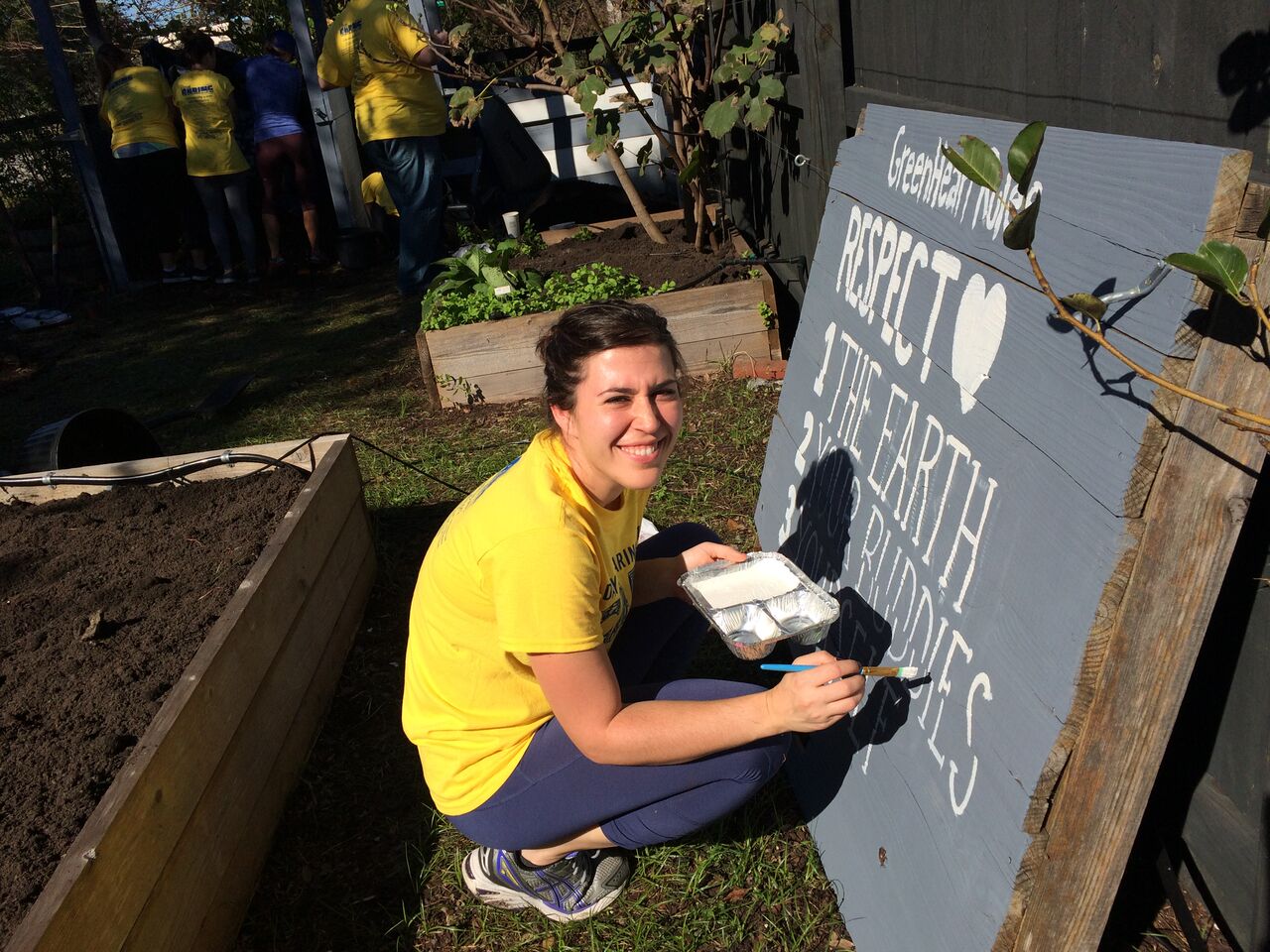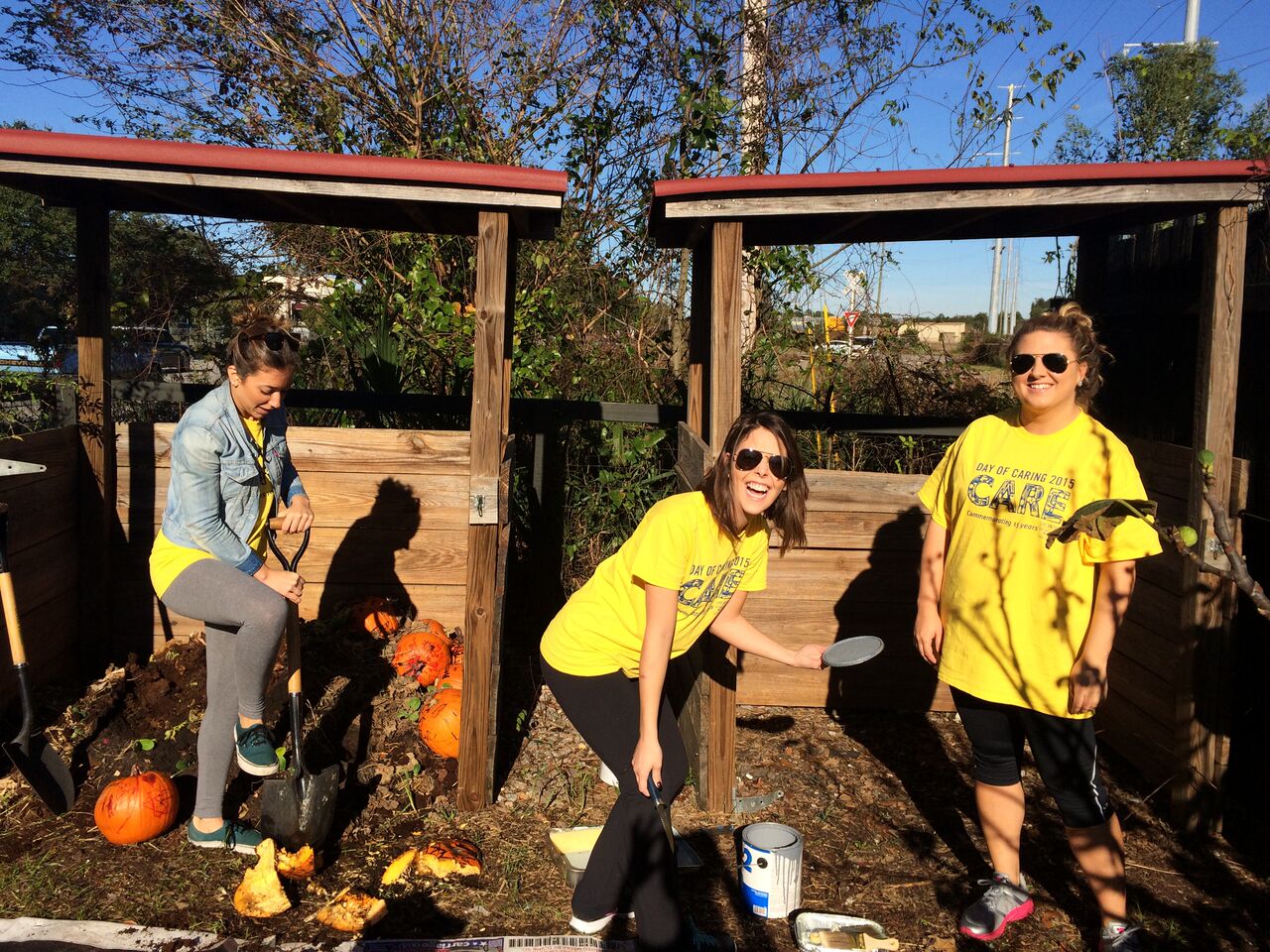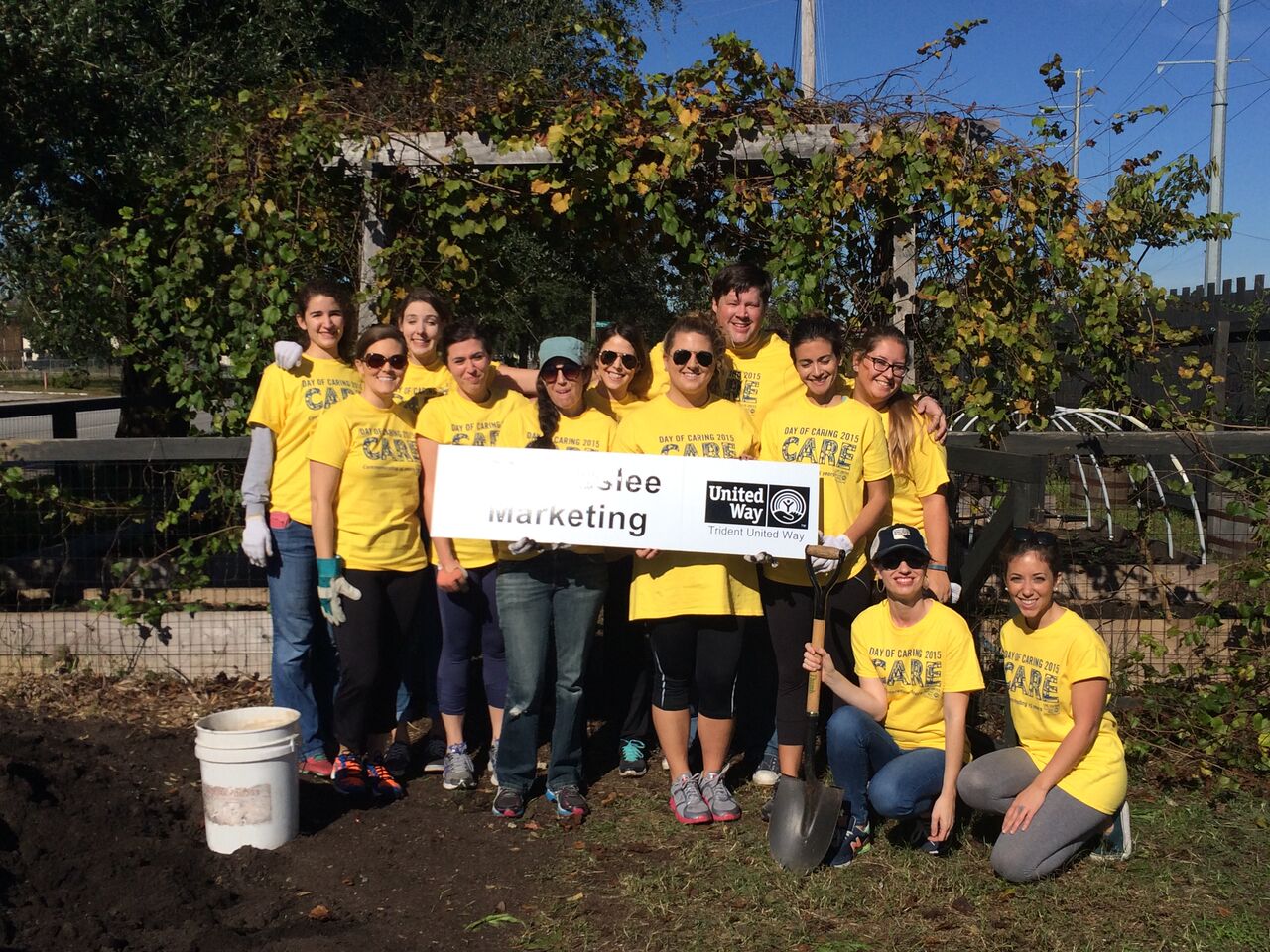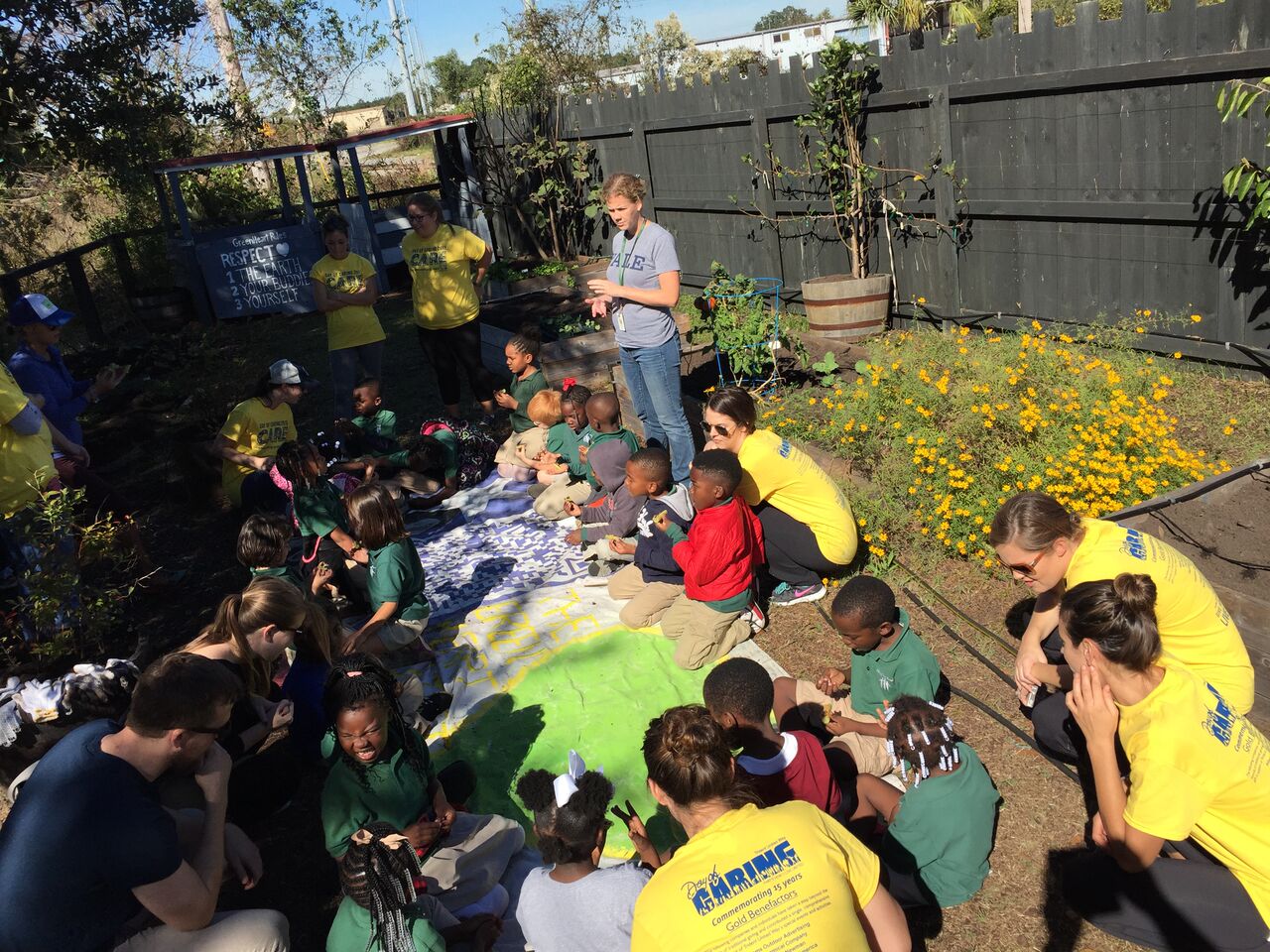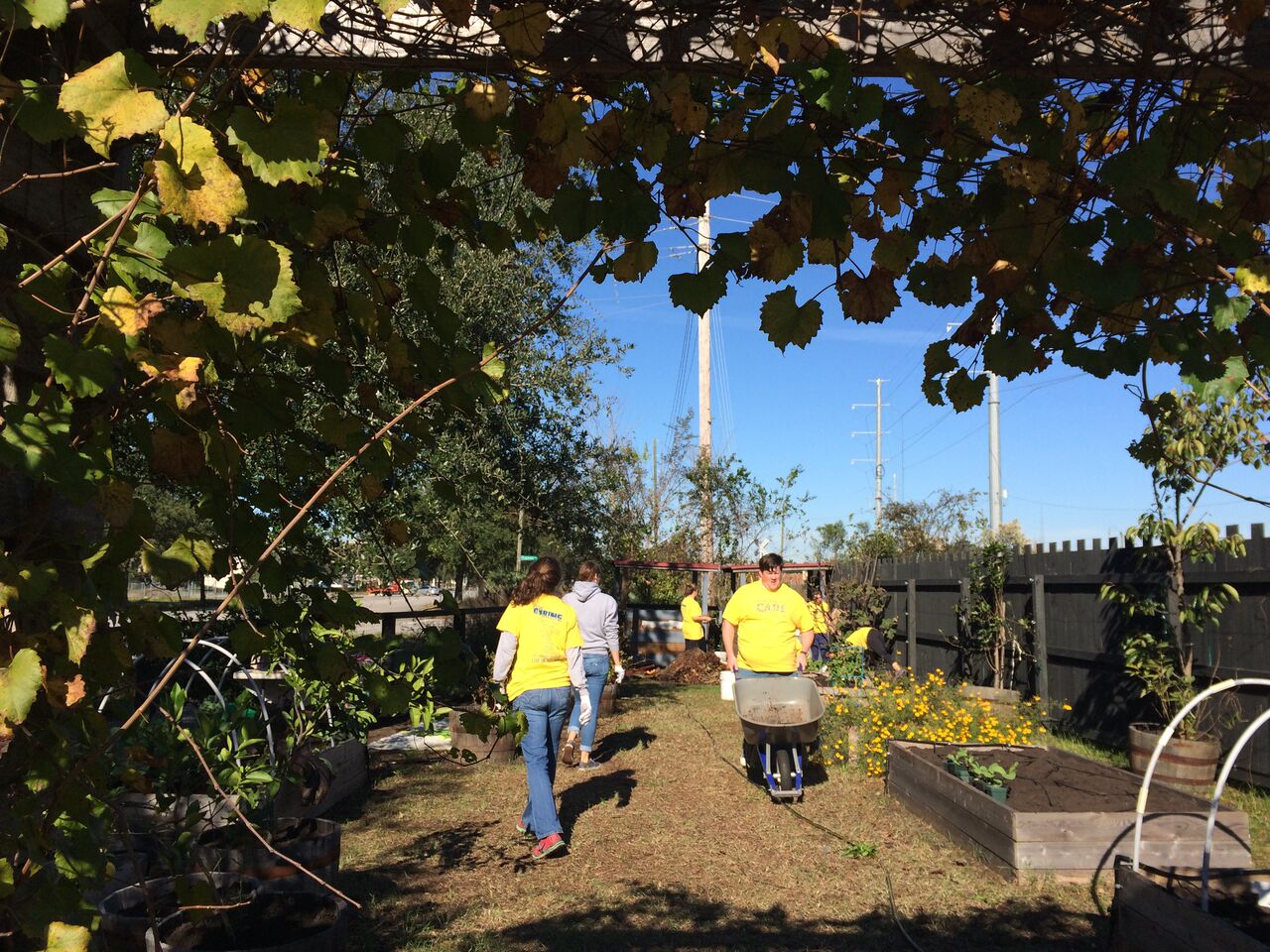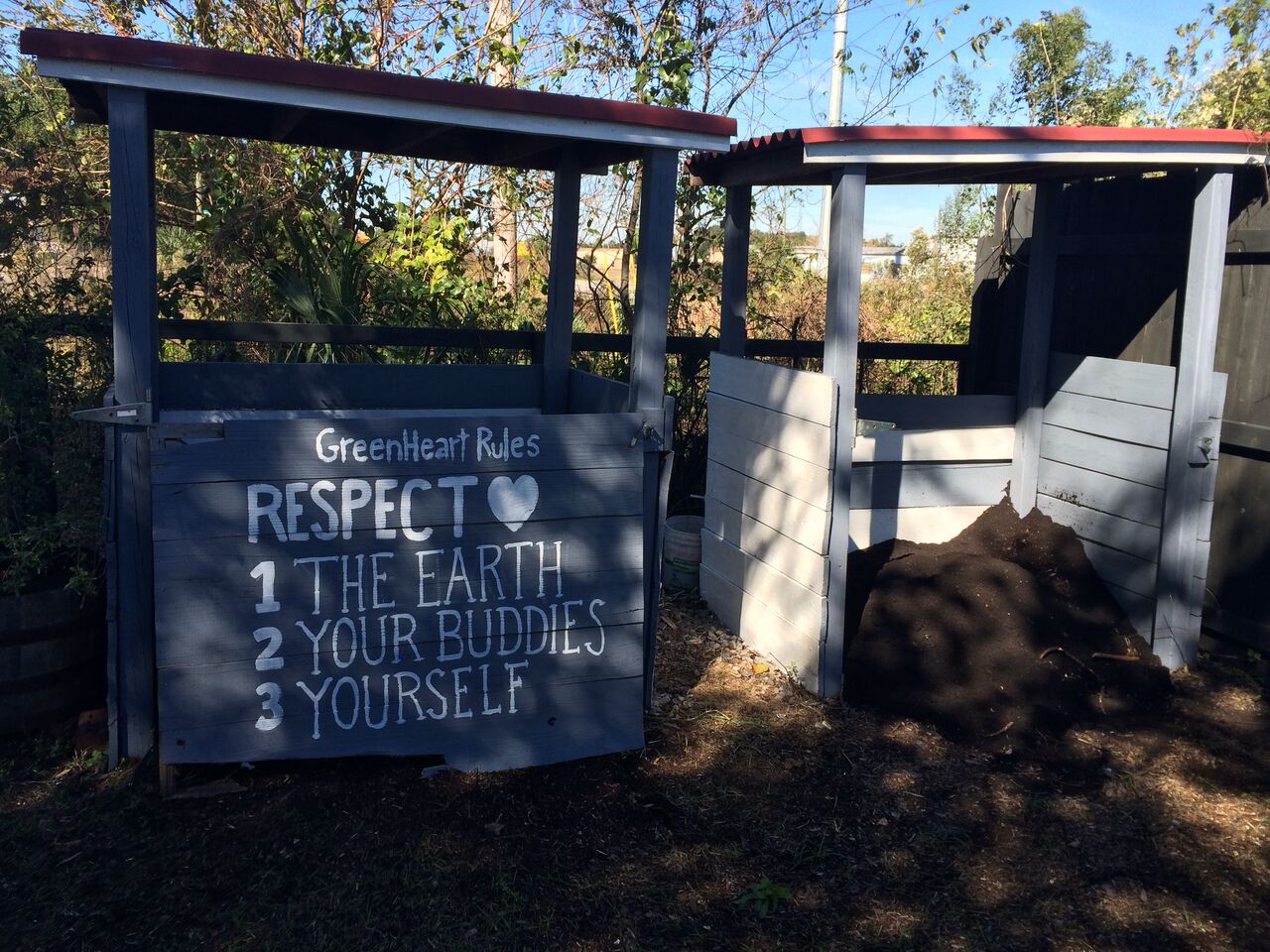 Comments on this post