Wow! Yet another thing to add to our list of things to be thankful for this past month – the 60 amazing volunteers that came out on Friday, November 18th for Trident United Way's Day of Caring.
A 15 year tradition in the Lowcountry, Trident United Way's Day of Caring has been bringing together hundreds of nonprofit agencies and schools with thousands of community volunteers and has become the largest community service day in the area. This annual event matches nonprofit agencies and schools with volunteers who get involved with the mission of their respective organizations and build capacity to get tasks done! This event fosters community engagement and in addition acts as a catalyst for year-round volunteer engagement as teams see the impacts that their volunteer efforts can make in the community!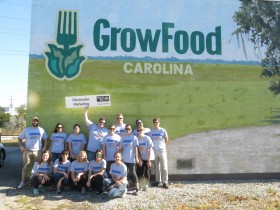 For this year's Day of Caring, we were lucky enough to be joined by volunteers from Blackbaud and Obviouslee Marketing! Our group of 45 volunteers from Blackbaud helped with our garden at Mitchell Elementary School-doing some heavy lifting moving bricks and laying the foundation for new raised beds to be installed. Meanwhile, at Growfood Carolina (the site of our Meeting Street Academy program) Obviouslee Marketing gave our garden beds a much needed lift. Both groups also assisted in painting garden signs, planting new seedlings, and weeding the gardens to ensure that our gardens are in top shape to continue to inspire and educate the students and volunteers that are there on a regular basis.
A huge amount of #GreenHeartGratitude to Trident United Way for helping to organize the Day of Caring and for connecting us with our volunteers. Also a HUGE thank you to Blackbaud and Obviouslee, who for the for 2nd year in a row have come out in full force to work with us on enhancing our gardens, improving our programs and cultivating community in the place that we call home!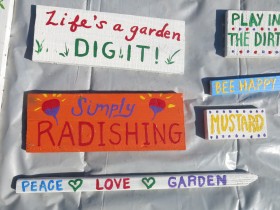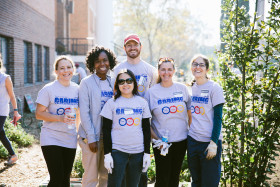 Comments on this post