Event Registration
Lowcountry Giving Day @ The Joe
Description: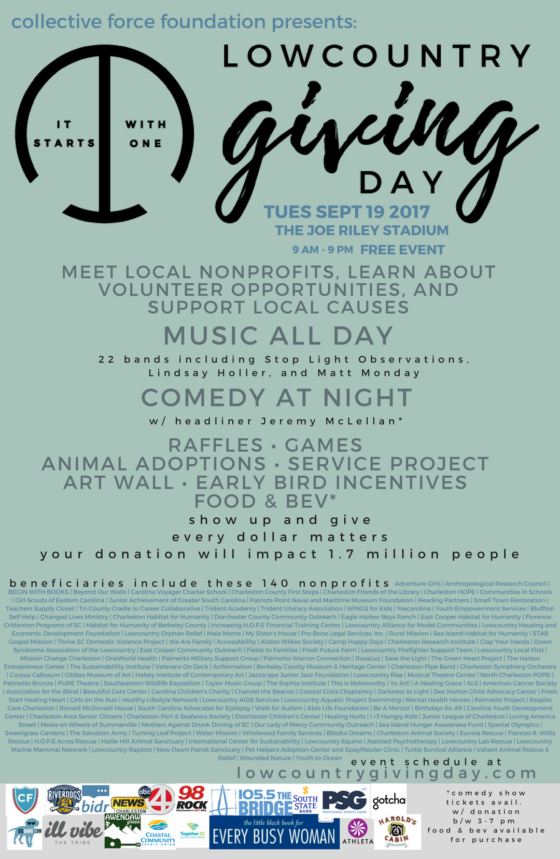 Join us to culminate the end of our Back-to-School Fundraising Campaign at Lowcountry Giving Day! On September 19th, from 3pm-9pm, we will be set up at The Joe (RiverDogs Stadium) alongside 100+ other local non-profits. There will be music, food and fun events taking place all day long. The goal is to showcase the amazing work being done by local non-profits, and to encourage the public to #GiveLocal on this day!
Looking to volunteer? We are in need of 5-10 volunteers throughout the day to help us staff our tent, accept donations, and meet n greet with local non-profits and community members! Even if you're not available to volunteer for a couple of hours, stop by the event and show your #GreenHeartPride! The more supporters we have in attendance, the more likely we are to meet our fundraising goal. 4 new schools | 1,000 more students!
Email Amanda@greenheartsc.org with questions and your volunteer availability on Tuesday, September 19th!
Event Registration and Ticketing Powered by Event Espresso