Event Registration
Harvest Dinner 2019
Description:
Our 9th Annual Harvest Dinner is right around the corner and we hope you can join us!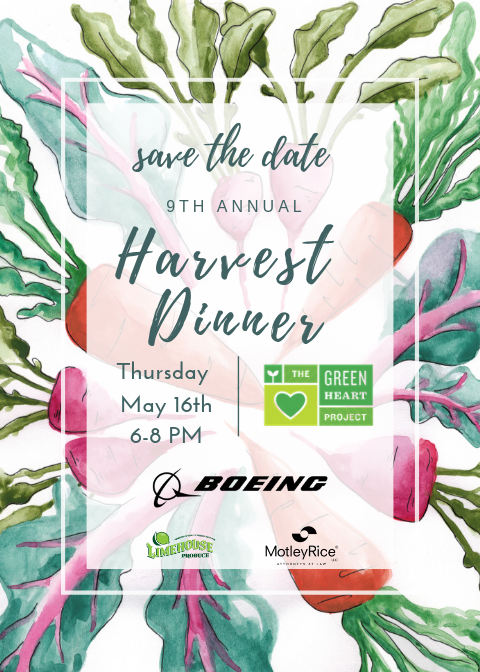 The Green Heart Project Harvest Dinner takes place at our flagship urban farm at Mitchell Elementary. Join us for a neighborhood block party style celebration, complete with BBQ and delicious food sourced from local farms and Green Heart's very own school gardens!
The whole family is invited to come eat, enjoy live music, kid-friendly activities and meet some new friends while supporting Green Heart's mission of growing healthy and vibrant students through our farm-to-school programs!
Event Details:
- Where: Mitchell Elementary School & Green Heart Gardens
- When: Thursday, May 16th from 6:00 PM to 8:00 PM
- Tickets:
Community Members: $20 / plate
Students: $10 / plate
Kids 12 & under: Free
Volunteer with us at the event and receive free entry!
If you or your company would like to be a table sponsor, please email jesse@greenheartsc.org
Event Registration and Ticketing Powered by Event Espresso