Urban Farm at Enston Home
Together, we can create a healthy urban center and environment for our residents and our future generations in Charleston.
Located at the intersection of King Street and Huger Street in the Upper Peninsula of Downtown Charleston, the Urban Farm at Enston Home is a partnership between the Green Heart Project and the Charleston Housing Authority. It fulfills the spirit of William Enston's will by building a garden for its residents, while serving as an educational asset for surrounding schools.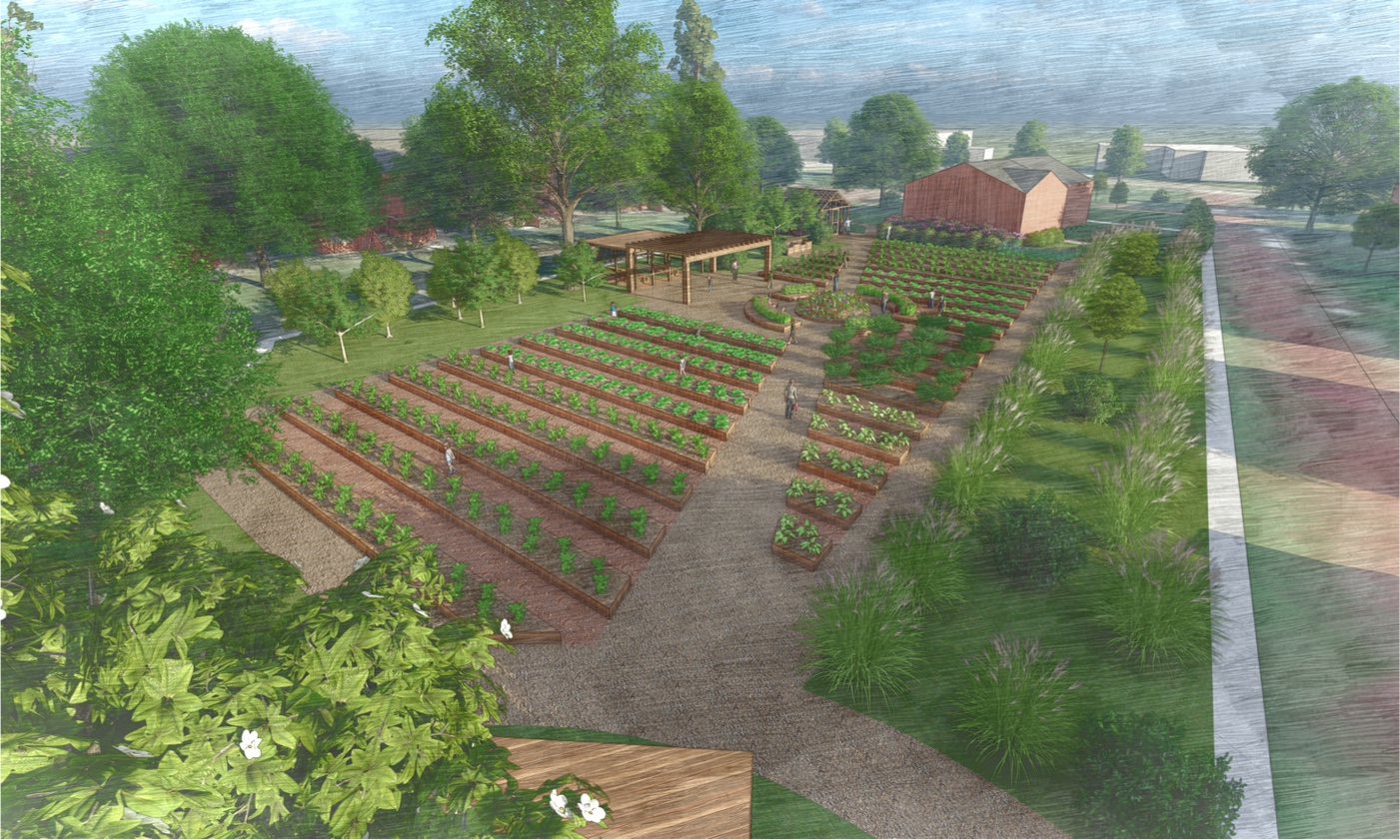 The Farm will provide:
1. Farm to School and outdoor education for 3 surrounding schools
The farm will serve all students of James Simons Elementary School, Charleston Charter School for Math and Science, and Charleston Catholic School, increasing the Green Heart Project's current reach of 1,200 students to a total of 2,200 students.
2. A new youth internship program for high school students
The Green Heart Project's Youth Internship Program will employ young people in the Charleston area to develop career and healthy living skills and to promote engaged citizenship through urban farming. Now accepting applications for both Crew Member and Crew Leader positions for Summer 2020 – Click here to learn more and apply by March 1, 2020!
3. Access to healthy food for students and neighbors
The farm will increase the Green Heart Project's total fruit and vegetable production capacity from 2,000 lbs per year, to 5,000 lbs per year. The food will be donated to schools and sold at affordable prices to residents and neighbors.
4. Community building for residents of the Upper Peninsula
Volunteer opportunities, public events, and an accessible gathering space will promote community building among residents in a rapidly changing neighborhood.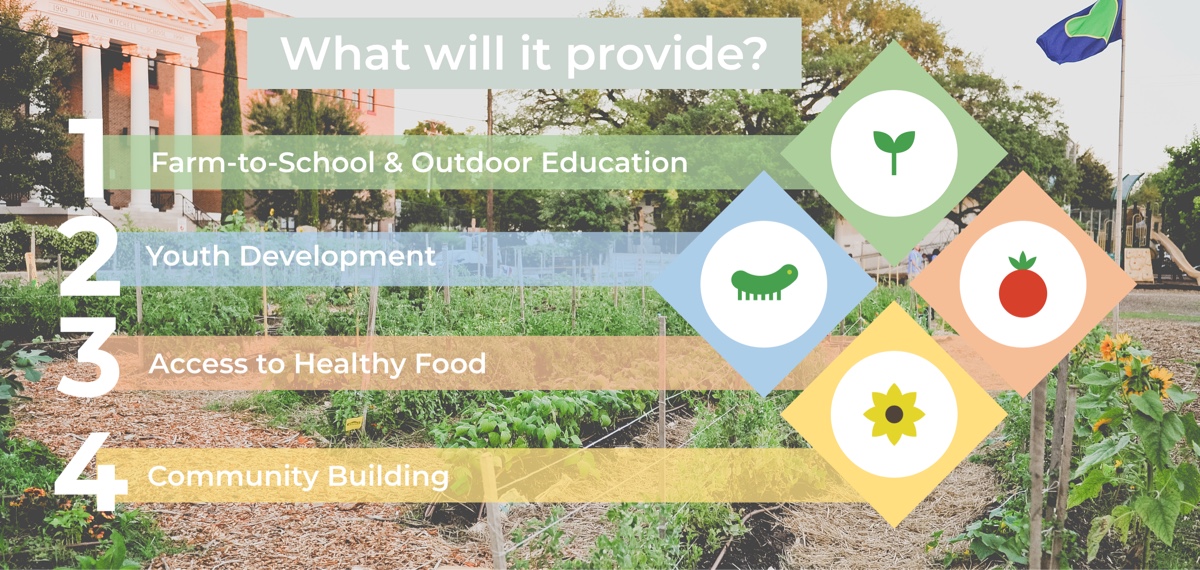 Get Involved
Interested in donating, volunteering, or partnering on this project? Email us at urbanfarm@greenheartsc.org or call 843-790-3188 for more information.
We look forward to growing with you!