Our Green Heart Buddies have been lucky enough to participate in a 6-week 'Healthy Hearts' culinary and nutrition course run in partnership with our friends at Whole Foods Market.
Being over half way through our summer program, we decided it was time to put our campers' skills to the test in a "Top Chef" competition during their field trip to Whole Foods last week… and boy, did they deliver!
The students were separated into two teams and were charged with creating a healthy salad using seasonal produce and local ingredients, as well as incorporating the various culinary skills and techniques that they have mastered since starting the course.
Both teams created delicious and beautiful salads that were surprisingly different, demonstrating just how adventurous and creative they have become over the past few weeks… No veggie or fruit went overlooked, and no culinary term or food group left out. Needless to say, they made it clear just how much they have learned and we were all blown away!
While both salads were truly delicious there could only be one winner, so we enrolled several Whole Foods employees to judge the taste and presentation of the salads as well as their nutritional knowledge of each ingredient. Ultimately, after a very close race that ended in a tie breaker, the winner was (drumroll please)….The Mighty Chefs with the Massaged Kale & Avocado Summer Salad.
Their salad was fresh, healthy, seasonal, colorful… and did we mention that it tasted AMAZING?! Be sure to try the recipe at home and let us know what you think!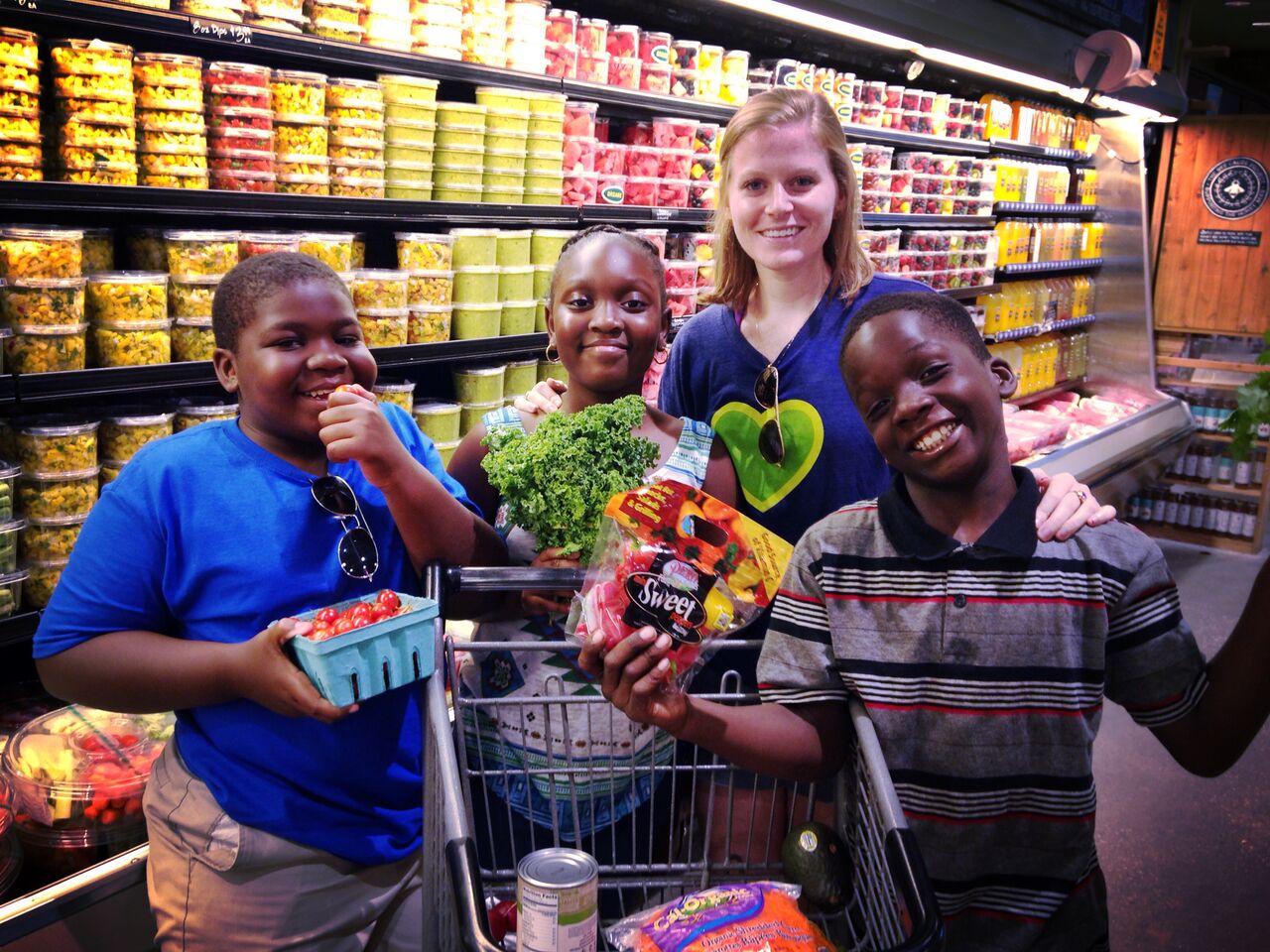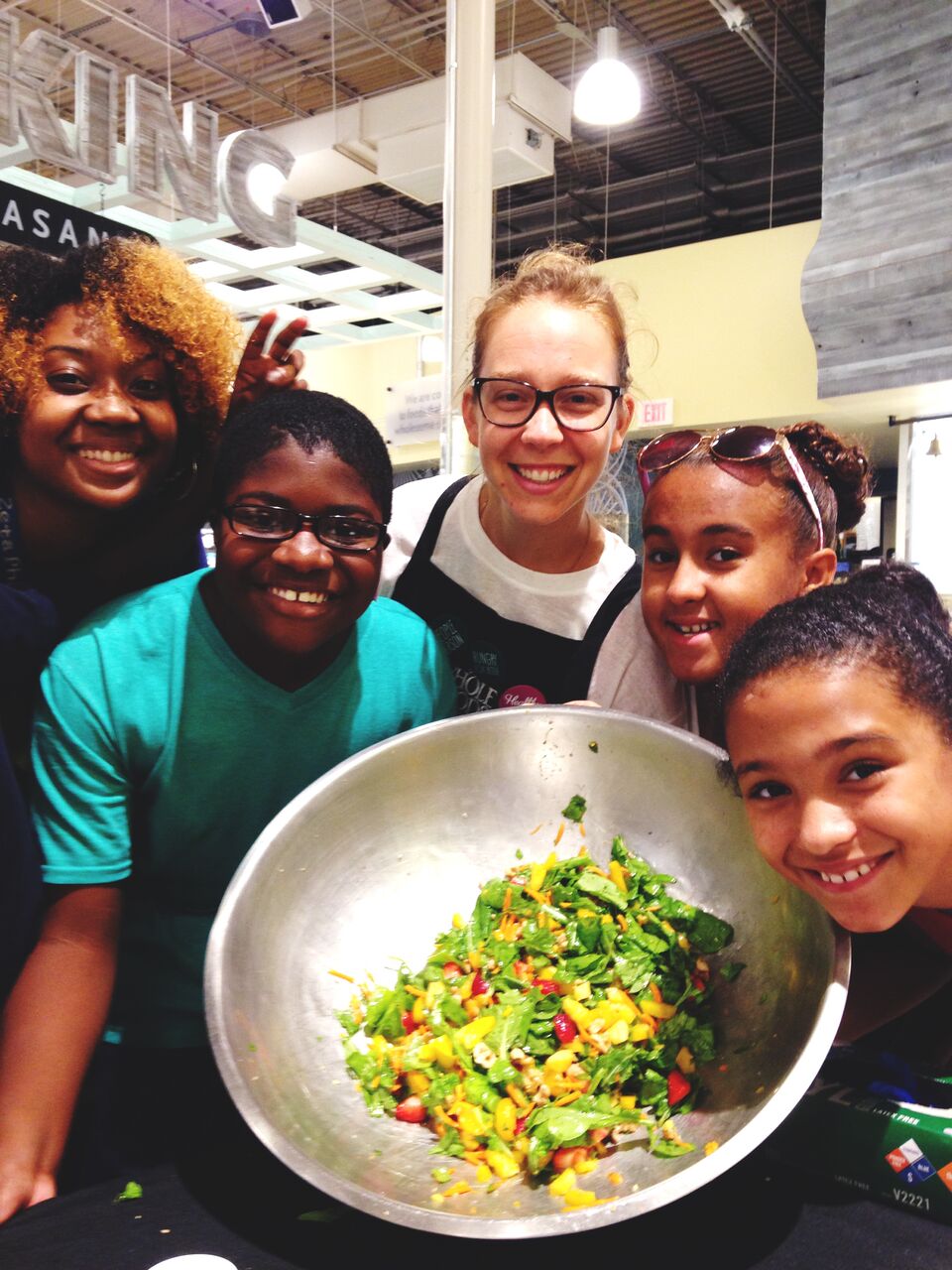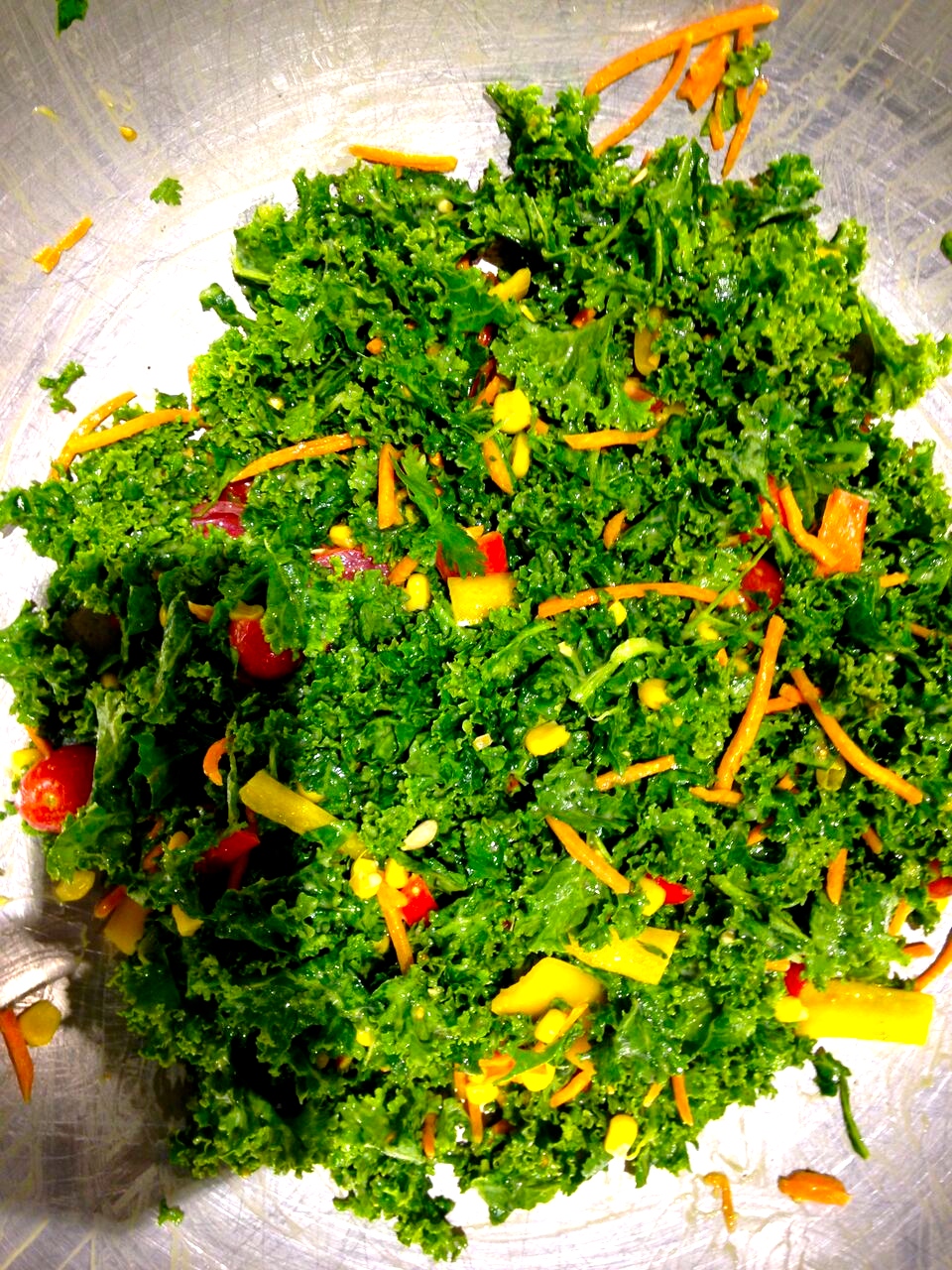 Massaged Kale & Avocado Summer Salad
INGREDIENTS:
3 cups of kale leaves
1 large ripened avocado
1/2 cup shredded carrots
1/2 cup halved cherry tomatoes
1 diced yellow bell pepper
1/2 cup sweet yellow corn
Juice of 1 large lime
Salt & Pepper to taste
PREPARATION:
1. Wash and dry kale leaves
2. Remove leaves from kale stem/spine and rip into bite-size pieces
3. Add avocado to prepared kale leaves
4. Add lime juice to bowl
5. Using clean hands, massage avocado and lime into kale leaves until tender
6. Add carrots, corn, tomatoes, diced peper & mix in throughly
7. Add salt & pepper to taste
8. ENJOY!
Comments on this post