Event Registration
Basic Kitchen Salad Project Finale!
Description: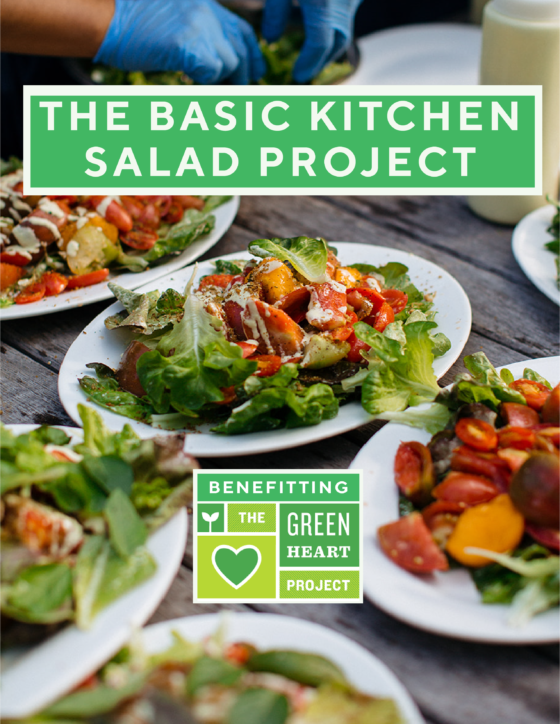 Join us at Basic Kitchen for the finale event of the Basic Kitchen Salad Project! Over the course of six weeks (July -Sept) Basic Kitchen featured local taste-maker's seasonal salad recipes, with 100% of the proceeds supporting our Back to School Fundraiser. To end this month of deliciousness, the restaurant is holding a Salad Finale Fiesta, on September 1st from 6-9pm. Tickets are $25 and will get you yummy & healthy food and drinks -- the event will also feature a DJ and a raffle with prizes from local businesses, and non-profit organizations.
We invite all of our supporters old and new to join us for this not-to-be-missed event, just in time for the launch of our Fall programs. Come out and build community with the Green Heart fam. See you there!
Event Registration and Ticketing Powered by Event Espresso