Event Registration
Volunteer @ Harvest Dinner!
Description:
Volunteer with us at our 13th Annual Harvest Dinner!  We need your help to make it successful!
At the end of each spring, we hold our annual Harvest Dinner to honor all of the the hard work our students, Green Heart Buddies, and volunteers have put into making the year successful and fun! It's also an opportunity for our friends, families and community to come out, celebrate, and enjoy what we've been growing all year long!
Volunteers receive free entry to the event, and play a crucial role helping with set up, serving food, leading kids activities, and take-down. We ask you to be available 4-8pm, building in time for you to enjoy the event as well!
If you or your company would like to be an event sponsor, please email amanda@greenheartsc.org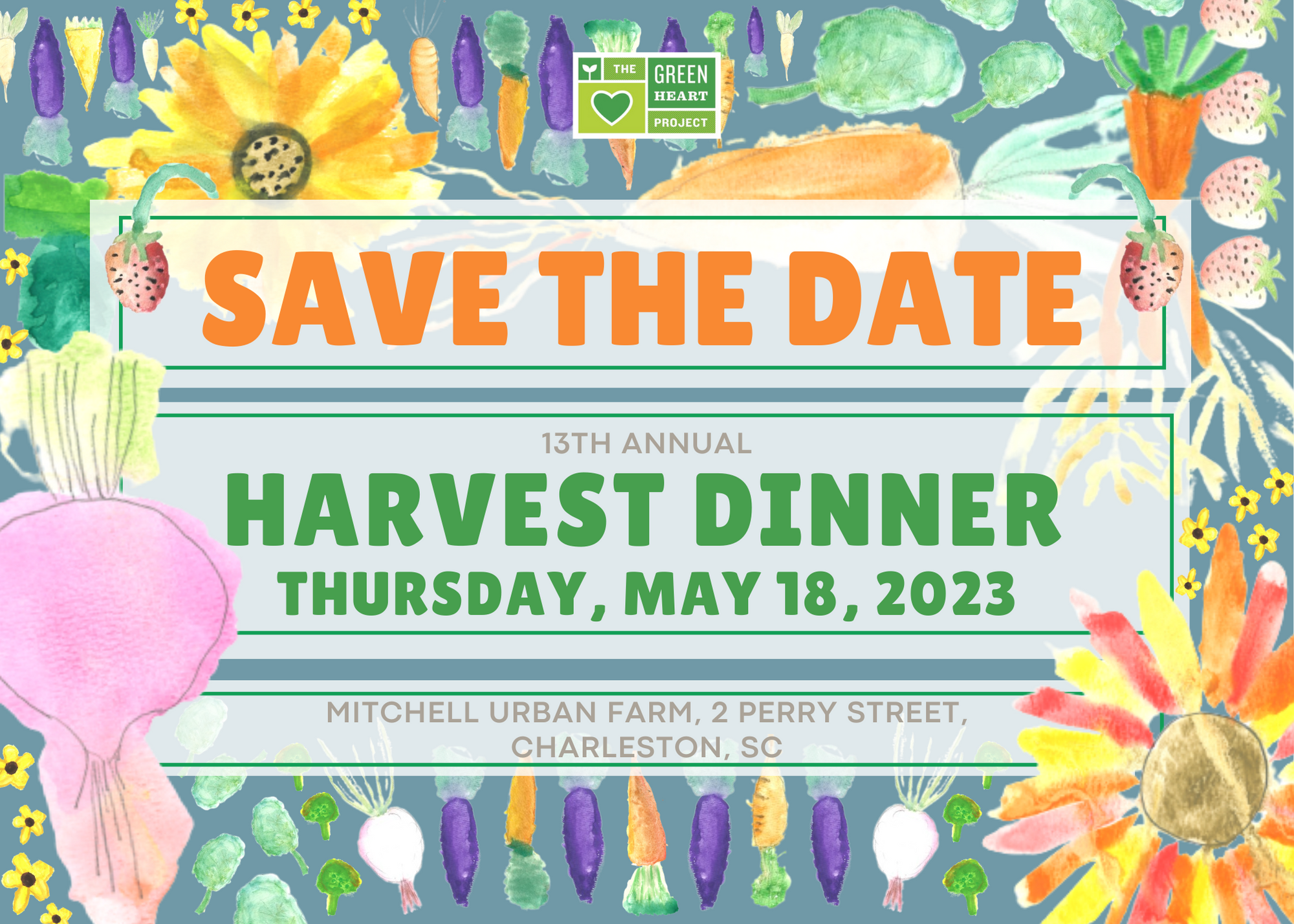 Event Registration and Ticketing Powered by Event Espresso