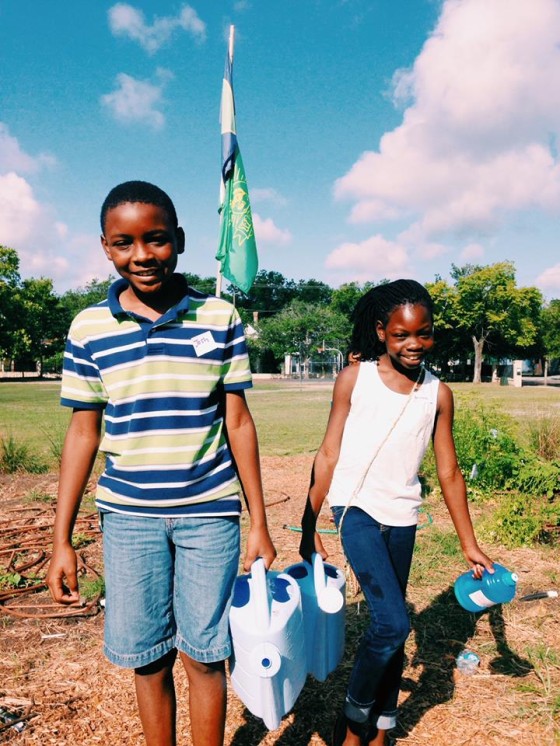 What We Do
Farm-to-School
The Green Heart Project's farm-to-school programs utilize urban farms as vehicles for teaching students the lessons of respect, teamwork, accountability and entrepreneurship as they work alongside volunteers in the gardens. The urban farms also serve as outdoor laboratories, perfect for reiterating classroom curricula in a hands-on fashion, connecting students with fresh, locally-grown and healthy vegetables.
These programs take place over the course of a school year and are broken down into two semesters. Classes meet every other week for one hour, for a total of 9 hours through each semester. During these sessions, students work with their garden teacher and "Green Heart Buddies" to partake in every aspect of the agricultural process—from seed to harvest.
Summer Program
Because the heat of the growing season takes place during the summer while school is not in session, the Green Heart Project holds Summer Garden Programs, inviting the most interested and motivated students to attend.  In addition to growing fruits and vegetables, students have many unique opportunities to get involved with local agricultural practices, such as cooking the produce they harvest from the garden, and taking field trips to local farms, businesses, and beaches.