With our first week of programs behind us, we can't help but feel some serious #GreenHeartGratitude for all our donors participating in our "Back to School" fundraising campaign. With an original goal of $12,000 to complete the funding needed to put on our programs, we far surpassed our hopes with an astounding $14,695 raised thanks to the help of a wide variety of individual donations and new sponsors.   This support will match money previously committed from our list of dedicated sponsors which include, Taco Boy, Growfood Carolina, Charleston Promise Neighborhood, and the Friends of Sullivans Island.
Our new sponsorships for the 2016-2017 school year include include Half-moon Outfitters, the Bakker Family Foundation and Bluekey Inc.  Halfmoon-Outfitters worked with us to secure a $5,000 grant through Columbia Sportswear that will support our in-school program at Mitchell Elementary, while the Bakker Family Foundation and BlueKey Inc. both provided $3,000 in funding to support our after-school programs at Mitchell, Meeting Street Academy and Meeting Street Elementary.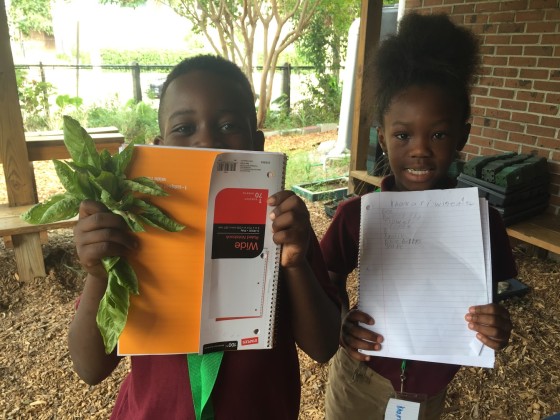 September 12th marked the kick-off of our programs at each of our five partner schools (Mitchell Elementary, Meeting Street Academy, Meeting Street Elementary, Sanders Clyde Elementary and Sullivan's Island Elementary). With seven after-school programs and three in-school programs, this year the Green Heart Project will serve over 1,200 students in the Charleston community. With the help of 50+ community volunteers, 15 staff members and the generous donations from our community we look forward to an awesome year in our gardens!
We're amazed and grateful that the community our gardens have grown not only with our students and volunteers but with businesses and sponsors that recognize and support our work! We've got nothing but #greenheartgratitude for everyone a part of that community!
Comments on this post