Chef Extraordinaire Ira. B Hill, and his students at the Burke High School Culinary Arts Program have created the menu for our Harvest Dinner and it is mouth watering! There will be options for both carnivores and herbivores, and plenty to go around. Get ready for a delicious meal, sourced locally from our Dinner Sponsor Limehouse Produce and our very own garden! Feast your eyes on the menu below!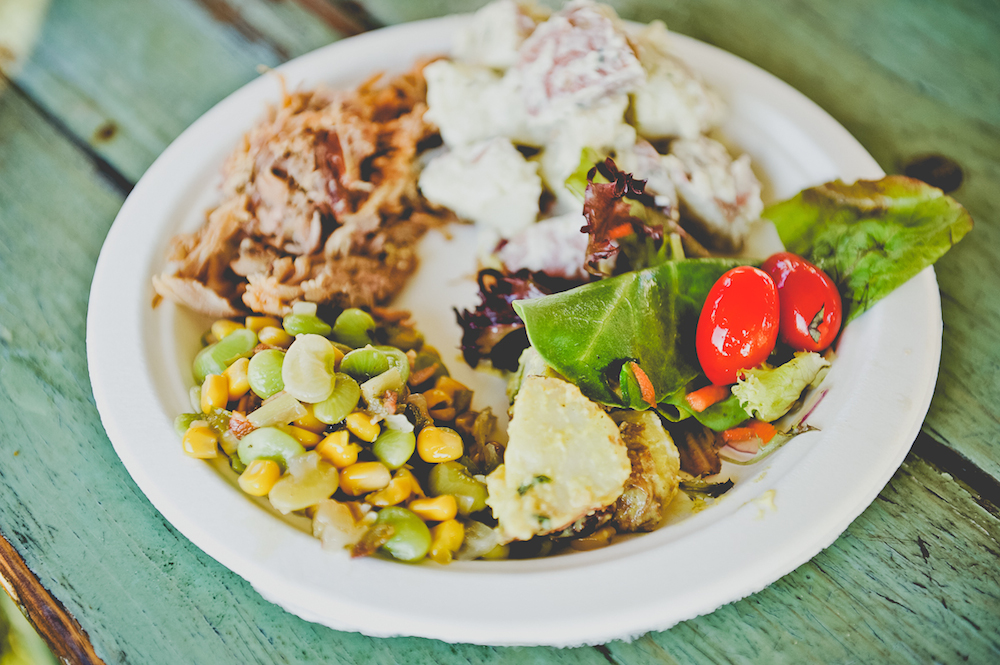 JAMIE WESTENDORFF BBQ CHICKEN & WHOLE HOG PORK
Do I need to say more?
SUMMER KALE, VIDALIA & STRAWBERRY SALAD
Baby Kale*, Caramelized Vidalia Onions, Crushed Black Peppercorns,
Strawberries, Lemon-Carolina Honey Vinaigrette
BEAN MEDLEY
Purple Beans*, Yellow Wax Beans, Green Beans*, Radishes*,
Yoghurt, Dill*, Coriander & Pea Tendrils*
SPICY SUMMER SLAW
Cabbage, Carrots, Jalepeños, Celery Seed, Vinegar, Sugar,
Salt, Pepper, Mayonnaise (Sub Yoghurt for Vegan Option)
CURRIED SWEET POTATO SALAD
Peeled Sweet Potato, Curry Salt, Pepper, Mayonnaise
(Sub Yoghurt for Vegan Option), Dried Cranberries, Celery & Scallion
HONEY ROASTED SWEET POTATOES
Skin-on Sweet Potatoes, Carolina Honey, Brown Sugar,
Salt, Pepper, Olive Oil, Cayenne Pepper
(* = Green Heart Garden Sourced)
And for Desert? Get your King of Pops – there will be plenty of garden-inspired popsicles to try and free to the kids 10 & under who ate their veggies!
If you haven't already done so – BUY YOUR TICKETS!
Comments on this post