The second summer of our Youth Internship Program has officially come to a close. We already miss having our youth interns and Crew Leaders around, but we are so proud of all the knowledge and skills they have gained and the community they have built over the past eight weeks. We cannot wait to watch them continue to grow as they move onto whatever comes next. It's certainly not goodbye, as our Green Heart Interns will forever be part of our Green Heart family!
We kicked off the last week of the internship with a food systems debate, putting our learning of local, sustainable food systems and industrial, global food systems into practice. Our interns also participated in field work and garden beautification projects at Mitchell, Sanders-Clyde, and the Urban Farm at Enston Home. On Wednesday, we held a culinary competition inspired by Guy's Grocery Games. Each crew went grocery shopping to prepare and was challenged to meet a $20 budget and utilize various items from a shopping list, including: a whole grain, something yellow, and at least two items harvested from the Urban Farm. Crew A, aka the Disney Crew, whipped up a 'Le Compost' stir fry and Crew B, aka the Cool Cucumbers, presented our judges with a colorful, Rainbow Ramen. Thursday was the final farm stand led by our youth interns. (Thankfully, some of our interns will still return to volunteer or shop at future farm stands!) On our last day, we took one last Friday Field Trip to Joseph Field Farms, a third-generation family farm on Johns Island and closed out with group reflections and celebrations at Taco Boy, Folly Beach, and a send-off at the Urban Farm.
In the final week, we asked our interns to reflect on optimism – practicing hope and confidence in the future. For our team, these interns left a lasting impression on our [green] hearts and we are optimistic that they're going to do amazing things. As we close out our second summer, we leave you with a brief bio of our final intern of the week Lois and some optimistic reflections from our intern team.
BIO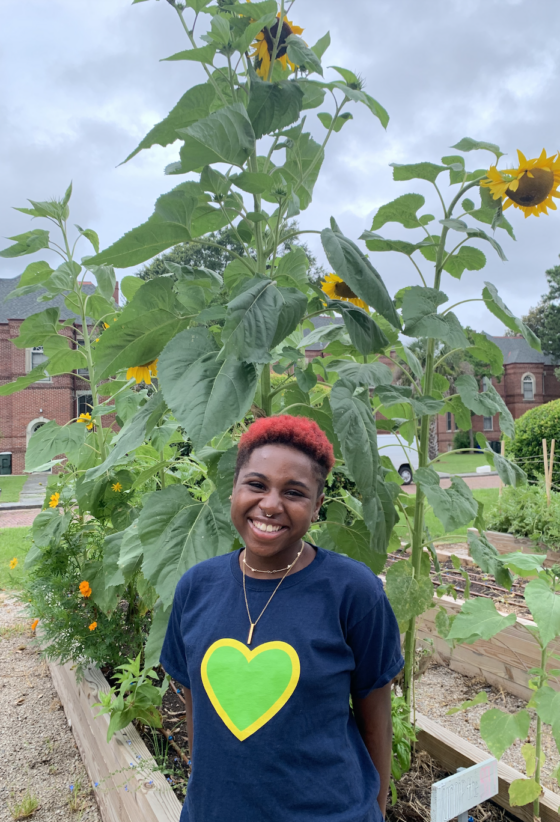 Lois is 17 years old and goes to Burke High School. She loves photography, fashion, and nature. When she's older she hopes to be a lawyer with a side hobby of nature photography/ She is always excited to try new things and that's why she is excited to work at Green Heart this summer.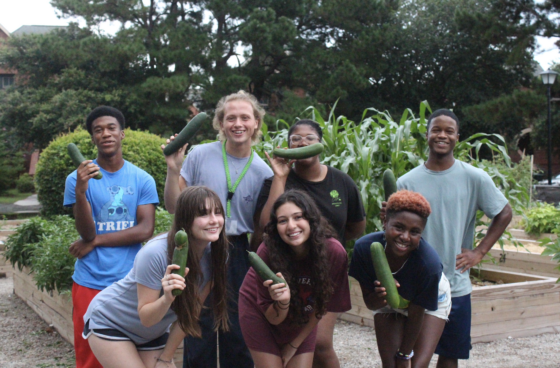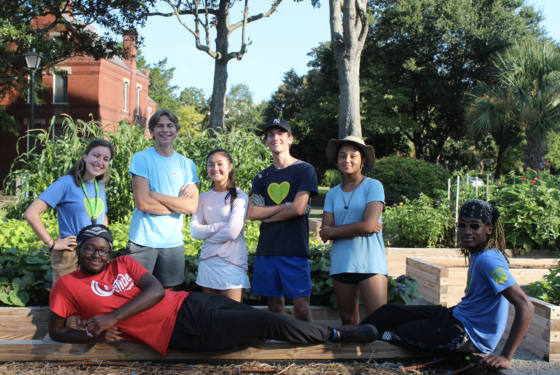 REFLECTING ON OPTIMISM 
"I've always been good about incorporating optimism and having fun, but at times, optimism can be extremely difficult. The best thing to do when plans fall through is to let out your feelings. This past week, I listened to my body and unwinded my emotions. When expressing your feelings to those who you know are rooting for you and want to see you grow, this helps you gain a more optimistic outlook. This week, someone told me "You're 100% today can look completely different from your 100% tomorrow". This phrase has stuck with me since, and helped me both validate my feelings and make the most of every situation. Knowing that not every day needs to be consistent is helpful for reflecting on how you can give a 100% that day and really do your best." – Michelle
"Being surrounded by a group of positive and inclusive people has helped me work through some of the anxieties I have surrounding friendships and closeness. I'm not quite sure what I'm going to do after the internship yet but I'm optimistic about my future and the possibilities it holds. I wasn't always optimistic about the future, but this internship, among other things, have taught me about the strengths and talents that I have and can expand. Optimism is important, what we expect often becomes true by our own doing; if we expect ourselves to fail, we will often worry so much about it that we will, and the same is true for success." – Mitchell
"Over the past 8 weeks of Green Heart's youth internship program, I've been encouraged to reconsider my outlook on many ideas. This week, we were inspired to think deeply about optimism, as well as to reflect on our development throughout the program. During this program, I learned many new skills and was enlightened to many issues in our community, as well as how to help solve them. My proudest area of growth has to be my ability to communicate effectively and confidently with my coworkers and members of the community." – Will
"Optimism is a very important character trait. Optimism is needed constantly, in times of stress and worry, and can really work to brighten someone's mood or outlook on the future… I feel very optimistic about what's to come, because there is so much I'm looking forward to, and so much in store for me and those around me. I'm excited to really be myself and show what I'm truly capable of." -Allen-Michael
"Optimism is important because you should always believe in yourself and always believe you are going to succeed. But you should only do this if you have made the necessary preparations and aren't just thinking you will achieve your goals without preparing… I would say I feel optimistic about the future but not too much to where I'm blind to the possibility of stuff not going as planned. I'm excited for what the future holds but also cautious about what problems it may bring." – JP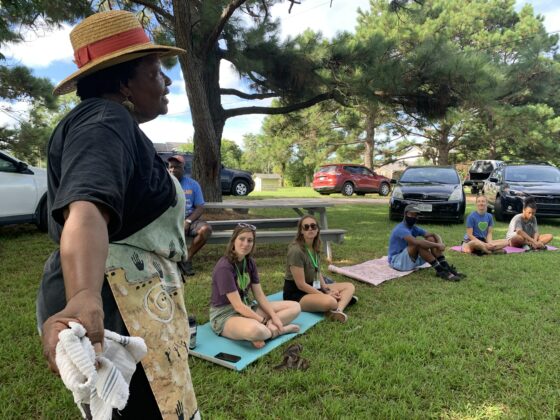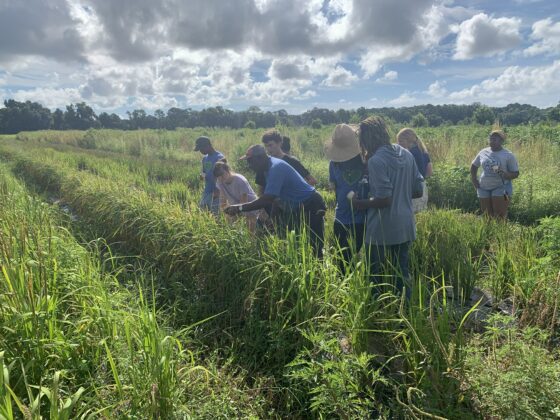 Comments on this post