Executive Director Drew Harrison recapped our Back-To-School Fundraising campaign: "Being involved with the Green Heart Project for now 6 years, I'm amazed at the community of students, staff, partnering schools and sponsors that we have grown to be here in Charleston.  Our gardens & programs would not be possible without that community – and I'm so grateful for all of their support and to be a part of it. I'm looking forward to our best year yet."
 And the numbers that are going to make this the best year yet? Here's the recap: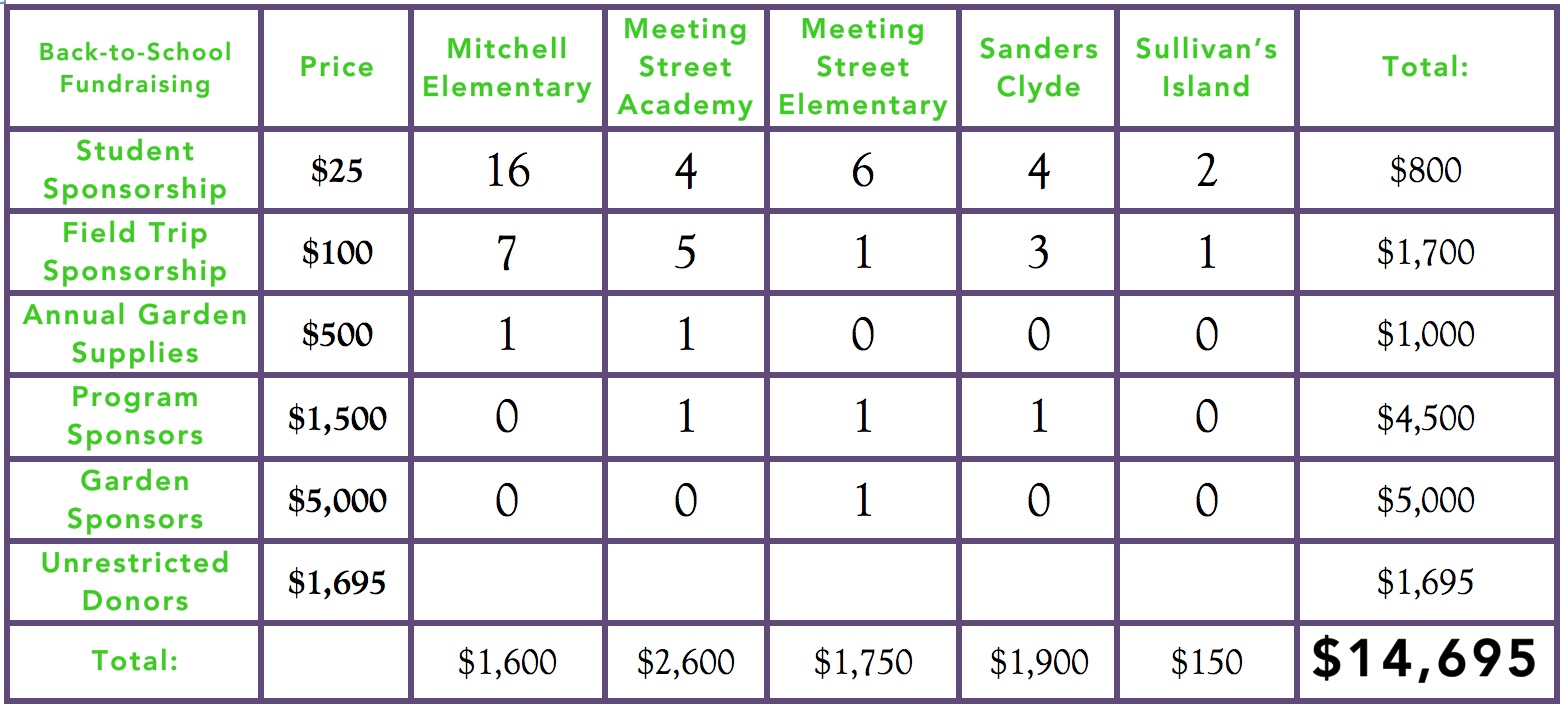 With help from individual donations, dedicated sponsors and grants, we were able to far surpass our original goal of $12,000. Our key sponsors include Half-Moon Outfitters, who helped us procure a $5,000 grant through Columbia Sportswear in sponsorship of Mitchell Elementary School. A $6,500 sponsorship from Wes and Lindsey Carter and $3,000 from BlueKey Inc. were also vital to our success. We also received generous donations from the Bakker Family Fund, GrowFood Carolina, Charleston Promise Neighborhood and Friends of Sullivan's Island, all of which proved vital to our campaign.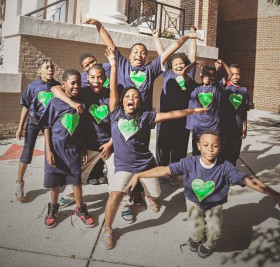 We can't thank our sponsors enough for their big green hearts!
Comments on this post