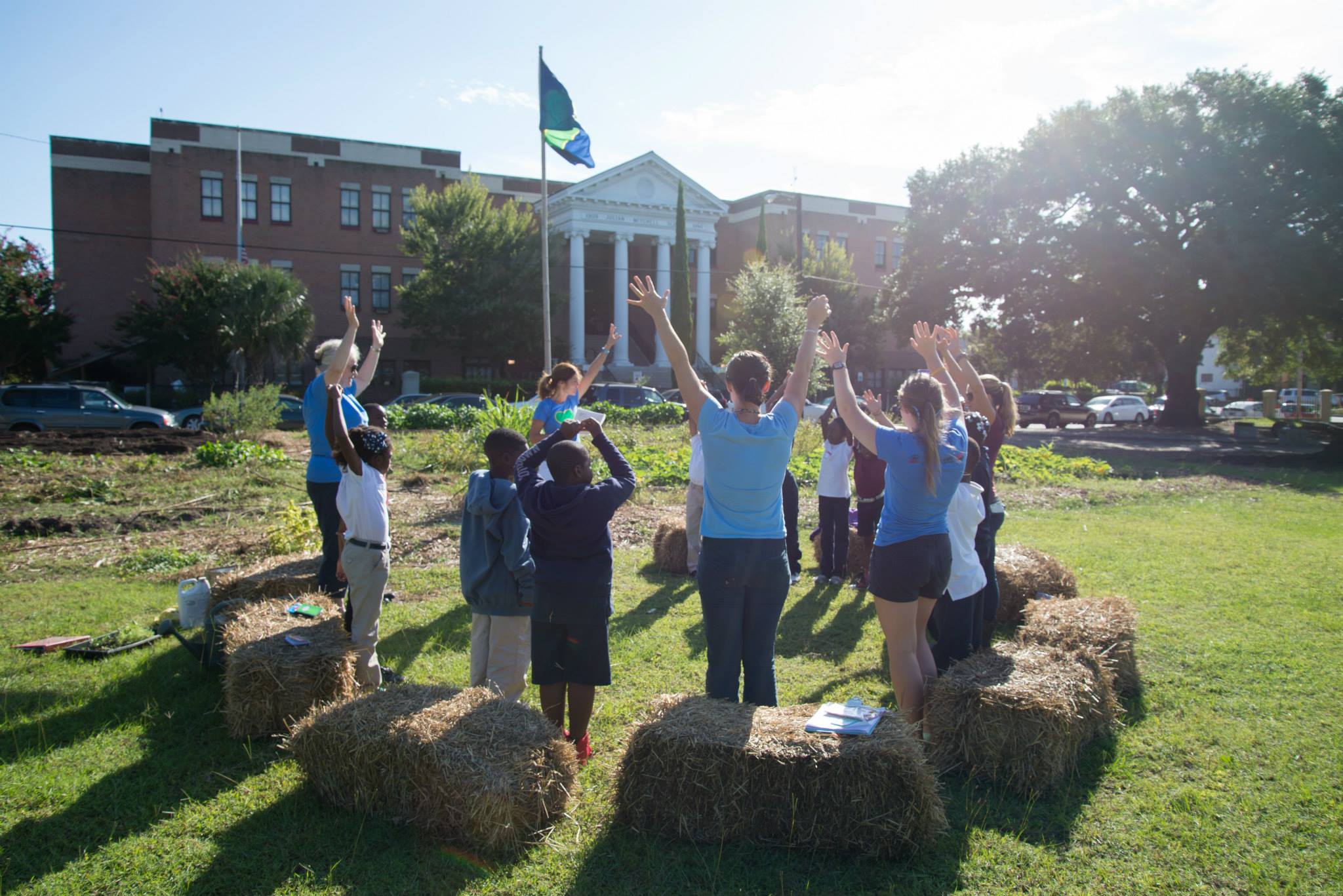 The school year is almost here and we want YOU to be a Green Heart Buddy!
In order to qualify as an Official Green Heart Buddy, you must be able to commit a minimum of 10 hours over the course of the fall semester. You will be able to complete the 10 hours during our school day sessions or during our after school program.
As a school day Green Heart Buddy you will work with the students to act as mentors and help facilitate garden lessons that incorporate math and science standards while working to maintain the garden through various educational activities. As an after school Green Heart Buddy, volunteers will work to maintain the garden and build relationships with our students while gaining some gardening experience along the way. Buddies are able to reach the 10 hour minimum through either program or a combination of the two.
There will be a maximum of four green heart buddies per class section, so be sure to claim your spots before they are filled!
Additionally, there will be a mandatory Green Heart Buddy orientation for all registered buddies on Tuesday, August 26th at 5PM at Mitchell Elementary where you will receive your official buddy t-shirt and get prepped for all of the good things to come during our fall season! Please feel free to contact us with any questions or concerns you might have.
To reserve your classes please email no later than Monday, August 25th: kaitlin@greenheartsc.org
In the email please include the following:
Full Name
List the top 3 classes you would like to sponsor (i.e. 3A, K,B, 6C, etc.)
T-shirt size (specify men's/women's)
Confirm If you are able to attend volunteer orientation on  Tuesday, Aug. 26
The schedule for our fall season is as follows: fall 14 GH Buddy schedule
Comments on this post