We were thrilled that Ashley Hall High School junior, Lauren Cox, chose the Green Heart Project through the Ashely Hall Junior Internship Program. The internship program was launched in 2006 in order to give Ashley Hall students the opportunity to discover their career interests, refine their college plans, and develop their interpersonal skills in new environments. Lauren spent two weeks shadowing Program Director Allie Mason, learning all the ins and outs of how a school garden can be a dynamic resource for teaching healthy eating to any student. Below is a recap of her experience. Thanks so much for sharing Lauren!
—
As a requirement for the completion of junior year at Ashley Hall School, all students are required to complete a one-week internship with the organization or company of their choice. As a student who is passionate about making a difference in the world, and is intrigued by health, nutrition, and fitness, the Green Heart Project sounded like the perfect organization for me. Over the course of my short, but busy, time with the Green Heart Project Team, I became more aware of the needs of the communities around me, and more knowledgeable of the ways I can approach and tackle these needs through teaching children how to live healthier lives. Listed below are a short list of the many discoveries I made while working with Green Heart, both about the work the organization does in the Charleston area, and also how it functions effectively as a non-profit organization.
Permaculture is Perfect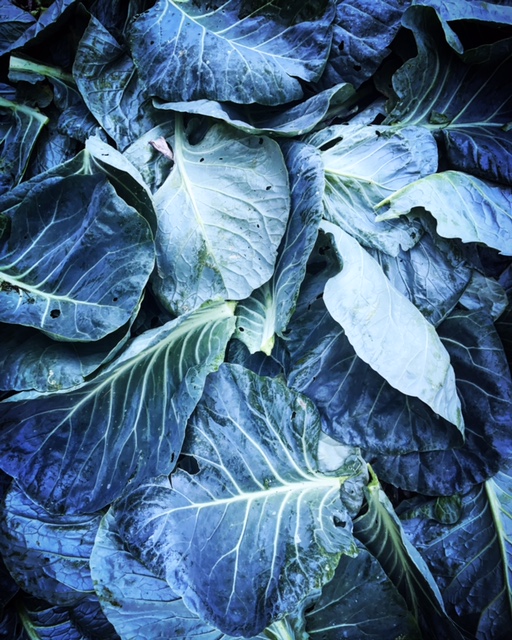 Within the first hour of my arrival at the Green Heart Project Headquarters, the frequent appearance of this word in conversations with program director, Allie Mason, and in articles on sustainable farming, already exposed me to how intriguing this lifestyle is. "Permanent Culture" is the development of agricultural systems so that they are more than sustainable, but actually self-sustaining. This idea is so innovative because it allows for the vicious cycle of working to maintain the balance of input and output in the crop making process, and allows for a surplus to be achieved in production.
Planning a Garden is NOT as Easy as it Sounds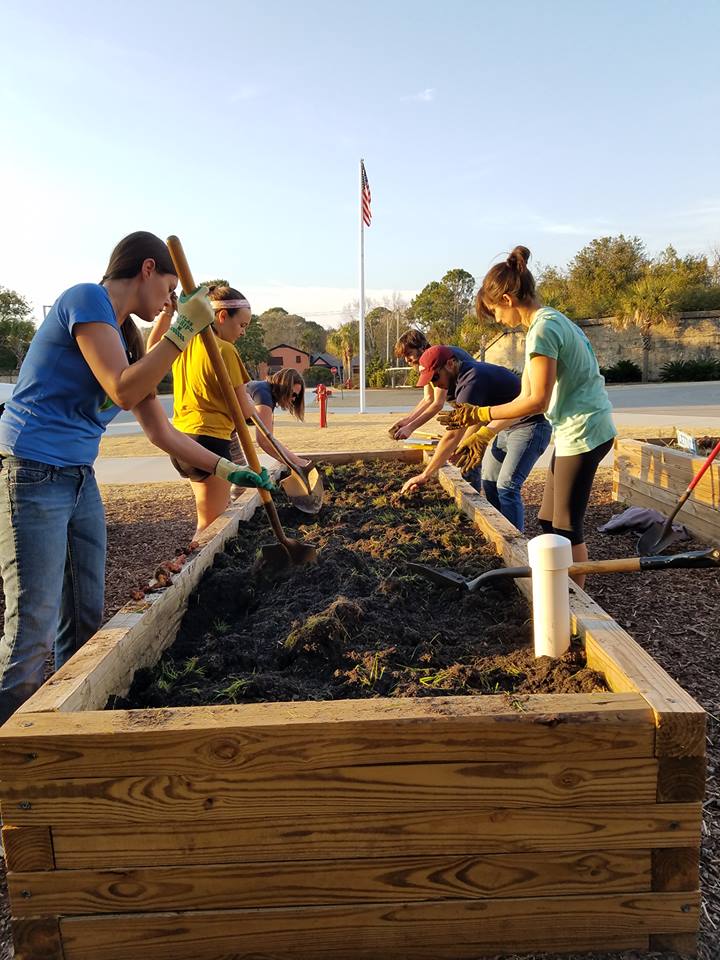 When Allie first told me I would be planning a four season garden to plant in one of the raised garden beds at one of the Green Heart affiliated schools, I was not only thrilled, but also expected the task to be extremely easy. However, this belief soon faded when I was told that plants not only have certain times of year they grow best, but also friends, enemies, and certain roles in the garden. This made the task much more challenging, but all the more rewarding upon completion.
Earth Worm Fertilizer Smells Terrible
Each morning, I worked with Green Heart, I had something new to do. One morning, I drove with Sophie, a full time intern with Green Heart, to Sullivan's Island Elementary to prepare a raised garden bed and plant a few crops for the summer season. There, I learned how to properly plant pepper, basil, and sweet potato plants. To prepare the garden bed, we used a certain type of fertilizer made of worm castings. I was in charge of taking the container of worm castings back to headquarters. My car will never smell the same after some remnants of the fertilizer were left in it overnight!
How to Harvest a Vegetable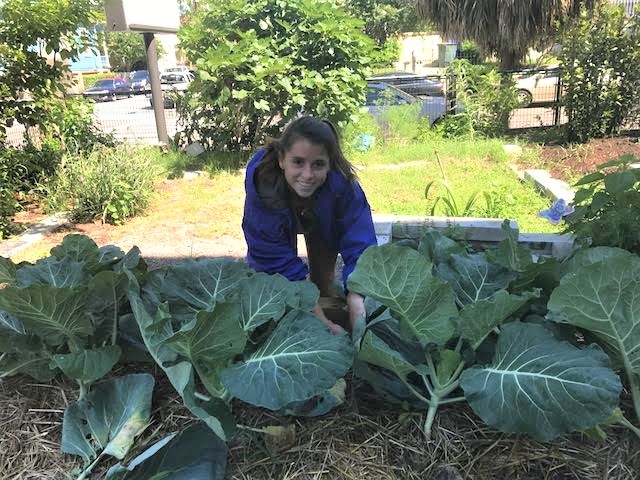 One specific thing Allie made sure I had plenty of time to do was visit some of the school gardens Green Heart has planted. A task I especially enjoyed was harvesting cabbage from Mitchell Elementary. As Green Heart gives the majority of their produce to the kitchens of the schools they are affiliated with, such as Mitchell Elementary, the process for harvesting these vegetables is not too challenging. To begin, the crop is taken from the garden, either picked by hand, or cut with shears. Then, the produce is cleaned, either in a 3-bin process, or set aside to be washed later by the kitchen it goes to.
How to Tell if a Vegetable Can be Served in a Kitchen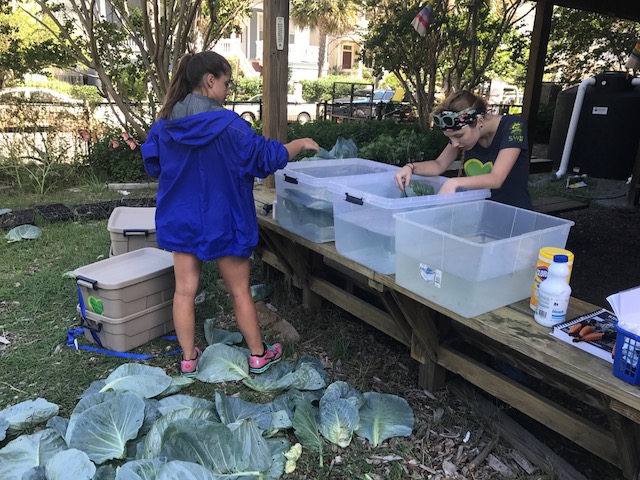 Not only was I able to harvest cabbage at Green Heart, but also many other vegetables at Mitchell Elementary School to give back to their kitchen to ultimately be cooked for their kids. Some plants I harvested were pole and bush beans, collard greens, lettuce, and broccoli. To determine if a vegetable is suitable to go to a school kitchen, the most important thing to look for are pests. The most common ones that eat cabbage plant are called Cabbage Loopers, and while harvesting, it is imperative that all cabbage leaves with bugs are thrown out to ensure that the produce is good enough for the school kitchens.
Good Bugs vs. Bad Bugs
While harvesting vegetables in the Mitchell garden and visiting other schools green heart classrooms, I had the opportunity to learn about what bugs are good and bad for growing plants. Certain bugs are especially good or bad for the crops Green Heart produces. Some examples of the "good-guys" are lady bugs and wasps. These are considered "good" because they kill the bad bugs that enjoy munching on the crops such as aphids and caterpillars.
How to Hold an Interview
While I learned a lot about gardening and the Green Heart process of teaching children, I also was able to learn about the logistics of running a well functioning non-profit. One morning while I was working, I was also able to observe the hiring process at the office. Allie structured an informal interview for a potential hiree interested in a social media position. I learned that Allie had intentionally and strategically gave an informal interview because she wanted to get to know the applicant a little better, and also ease the nerves of the applicant. At the end of her interview, Allie gave the interviewee her last task: an assignment to be able to see first hand the quality of the applicant's work in action.
How to Run a Meeting and Debrief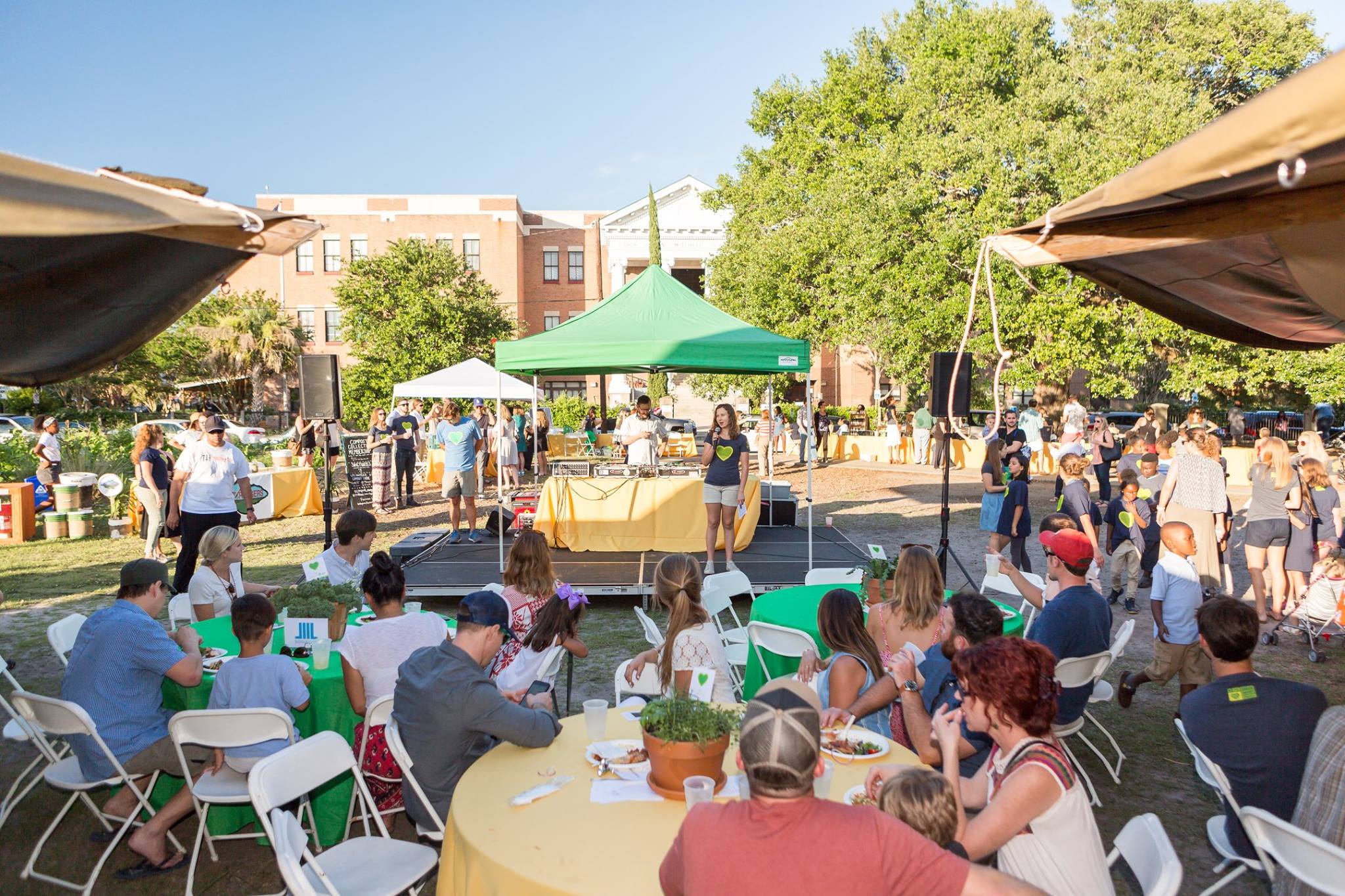 With my internship being the week after the 7th Annual Harvest Dinner, the largest event the Green Heart Project holds each year, I was able to learn a lot about the planning process that went into making such an event a reality. I also had the opportunity to sit in on the debrief meeting of the event, and hear the response to the event from the perspective of those who arranged it.  It is incredible to me that they are already beginning to make their plans for next year's dinner!
Bringing Fresh Produce to the Kitchen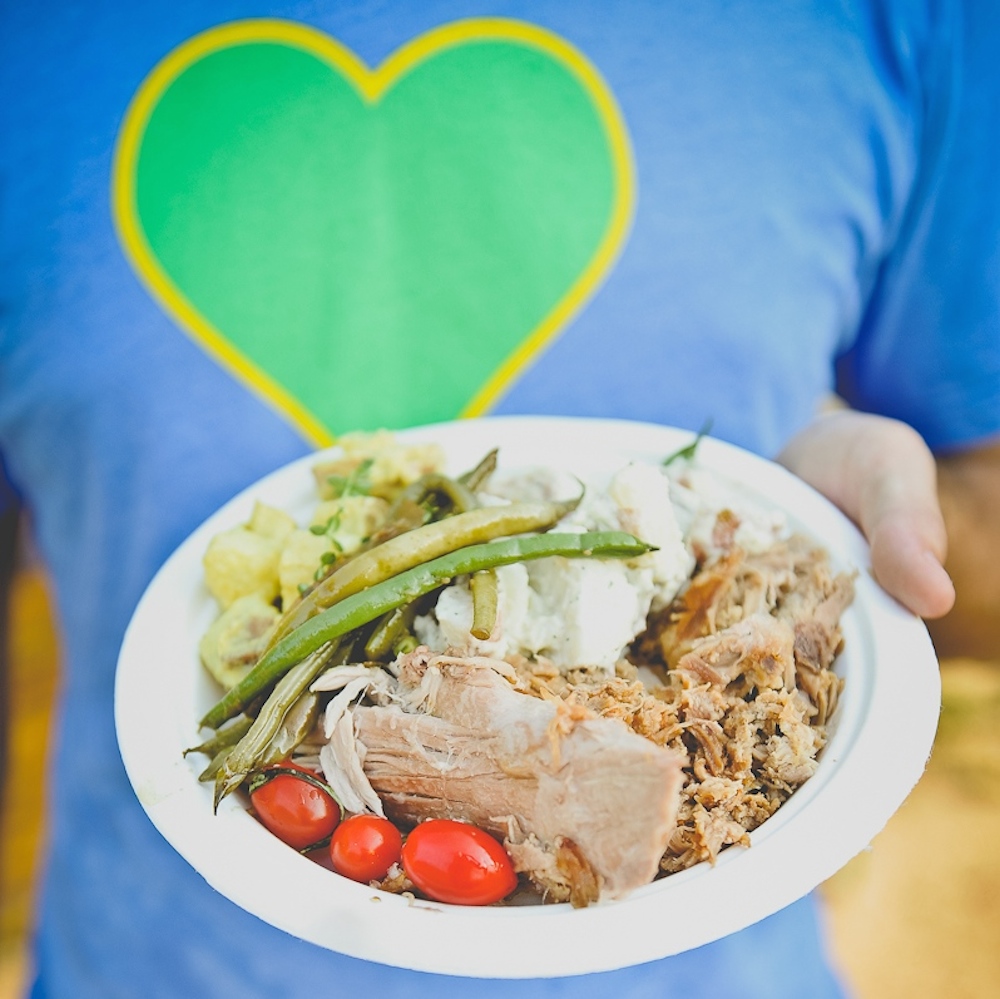 One of the most special aspects of my internship with Green Heart was that I was actually given the chance to make an impact on the community in my short time there. Each week during the school year, Green Heart holds lessons for the children at each of their school gardens. At the end of these lessons, a healthy snack is provided based on the ideas behind the lesson. One of the tasks I was given as an intern was the opportunity to teach the children in the surrounding areas, and their families, how to produce simple, healthy meals by designing recipe cards for the children to take home following each weekly lesson in the fall and spring semesters.
How Green Heart Makes a Difference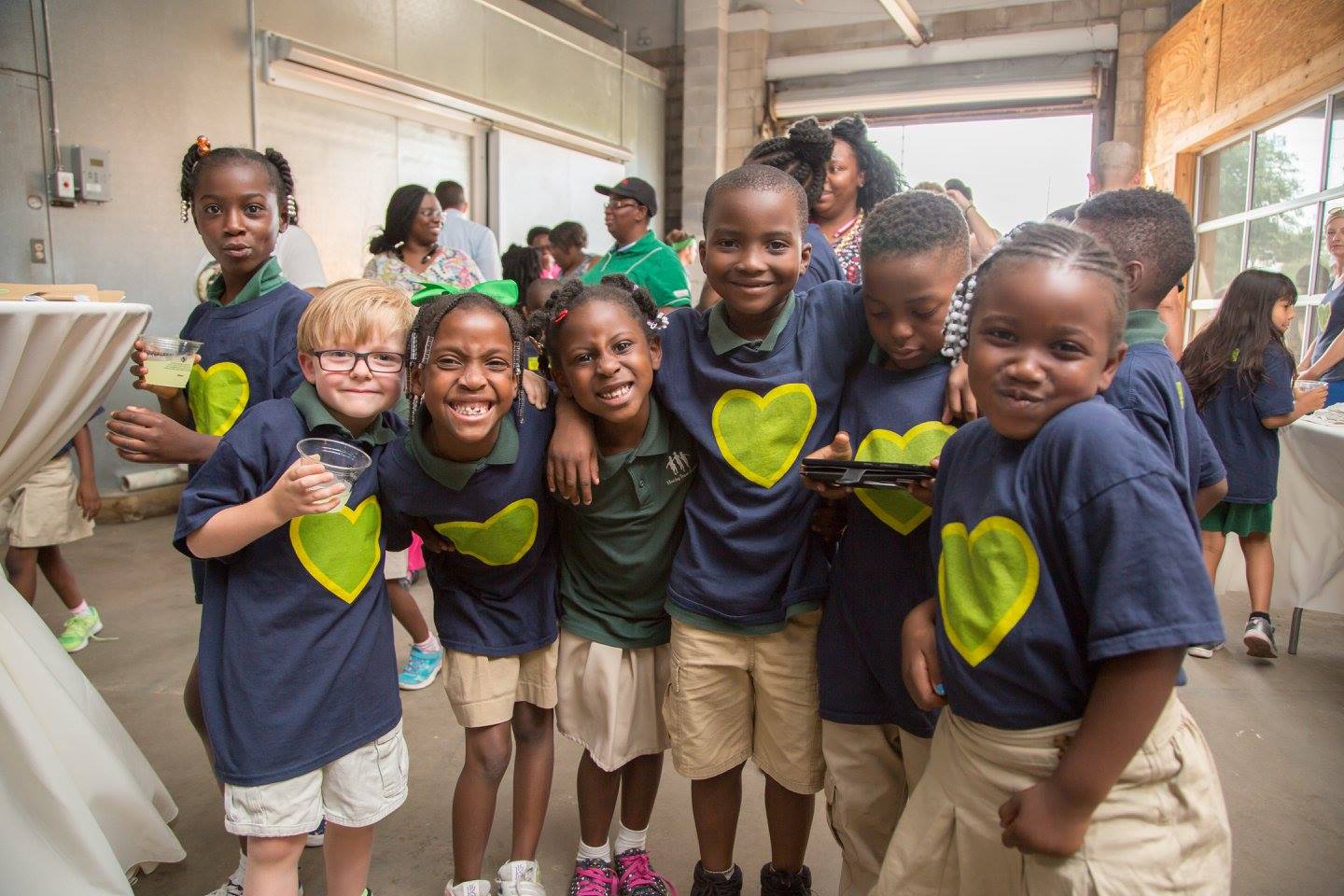 Being here with Green Heart has really allowed me to see the impact of the organization on our Charleston communities. Its impact is spread far and wide through each of the gardens located at schools from Sanders's Clyde to Sullivan's Island Elementary. I had the opportunity to visit Mitchell Elementary for a lunch during my internship to try a dish made with some of the cabbage we harvested for them. It was quite an eye opening experience to see these kids' relationship with food, and how vital Green Heart is to ensuring that these children can learn to lead healthier lifestyles. I have loved working with Green Heart, and hope that I can continue working to support the mission that this organization upholds.
Comments on this post