As we approach our 10th Anniversary Harvest Dinner, we are calling on our Green Heart students past and present to help us reflect on what Green Heart means to you!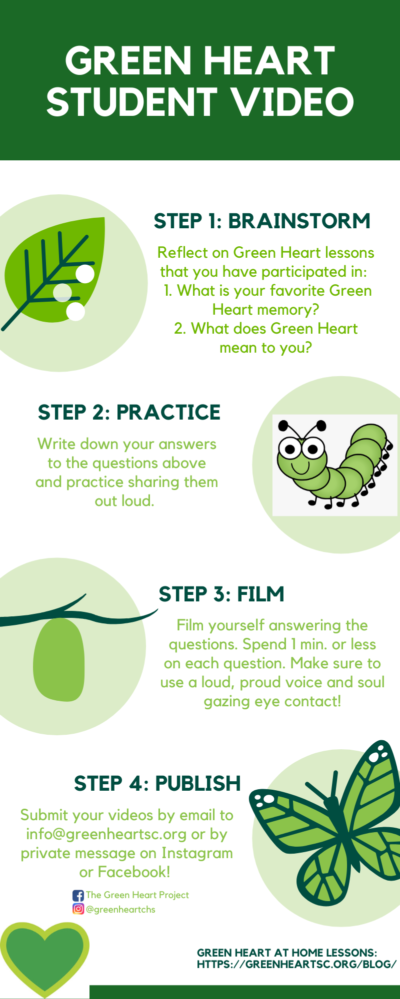 Step 1- Reflect on Green Heart lessons that you participated in and answer the questions:
What is your favorite Green Heart memory?
What does Green Heart mean to you?
Step 2- Write down your answers and practice reading them out loud.
Step 3- Film yourself sharing your answers. Try to spend 1 minute or less on your answer to each question. As you film, make sure you are using a loud, proud voice and are practicing soul gazing eye contact!
Step 4- Share your video with us! Submit your video to info@greenheartsc.org or share it with us through a private message on Facebook or Instagram.
Comments on this post