Our Youth Internship Program made the jump into July this week, working hard at their personal goals, building the Urban Farm at Enston Home in the heat of the Charleston summer, diving deeper into topics of compost, hunger & homelessness, group dynamics & conflict management — overall finding their groove as a cohort. Read on to see photo highlights from this formational week and to hear from our featured intern Z and others as they were asked to reflect on a social issue of their choice, and the topic of Service.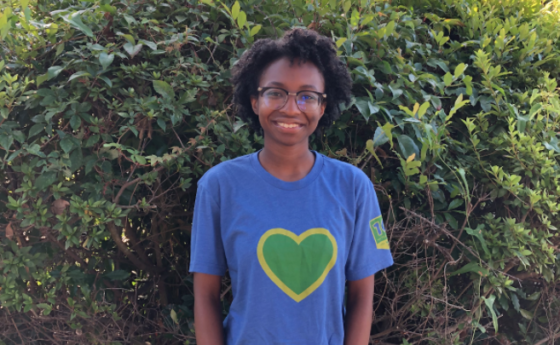 BIO
Z Dunigan, a recent high school graduate had an interest in growing food and other plants early last year, and is one of the eight Youth Interns with Green Heart. With a deep appreciation for Earth and Nature, they plan to one day have their own urban farm wherever Z may live. Z is a future Trident Tech freshman pursuing film production.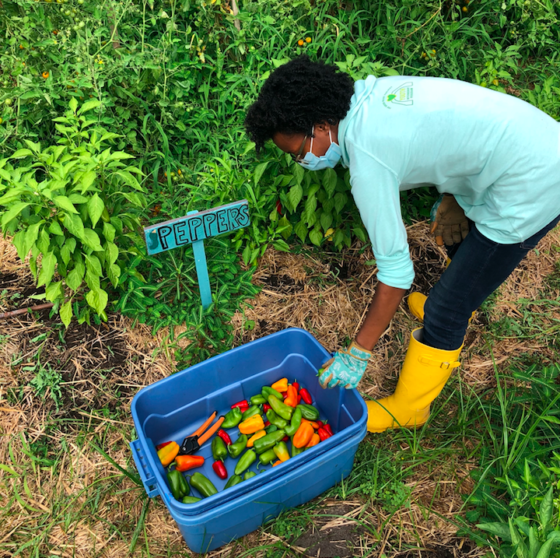 REFLECTING ON SERVICE
An issue we have learned about that is both social and economical during the internship is food inaccessibility. There are many root causes of this issue, such as systemic racism, sexism, etc., lack of available resources, poverty, and many more. Different root causes will hold different effects on people. For instance, a white person won't experience systemic racism, but living in poverty prevents them from having money to afford healthy/fresh foods, or they live in an area where there are no stores that are able to provide true food. A minority person may experience a lack of resources, but the issue will be exacerbated by the presence of systemic racism. Certain services like Green Heart or Grow Food Carolina can help increase food accessibility by placing urban farms in local communities and presenting affordable prices. However, building a Whole Foods or Trader Joe's wouldn't bring the most positive impact, especially in a neighborhood like the one surrounding Enston Homes. Their presence would ultimately attract a more affluent, often white crowd: often times this results in prices of real estate going up, restaurants and stores with higher prices being established, and the original population would ultimately be pushed out. When performing service for a community that isn't your own, it's important to remember that the people in the community actually know what's best, even though you may feel you do; additionally they must remember that they need to respect the social structures already in place, and treat the experience as an opportunity to learn and expand their mind.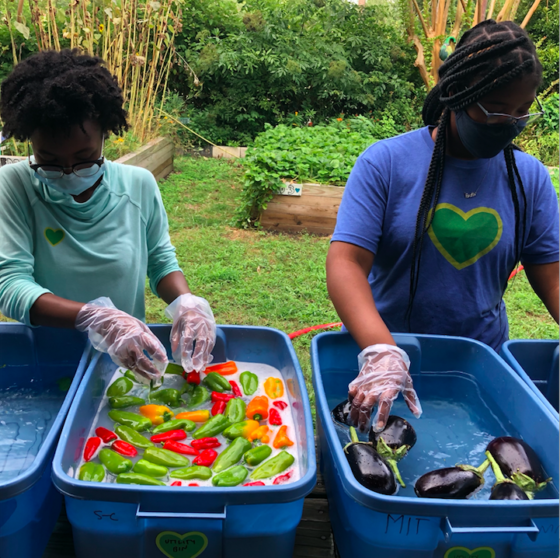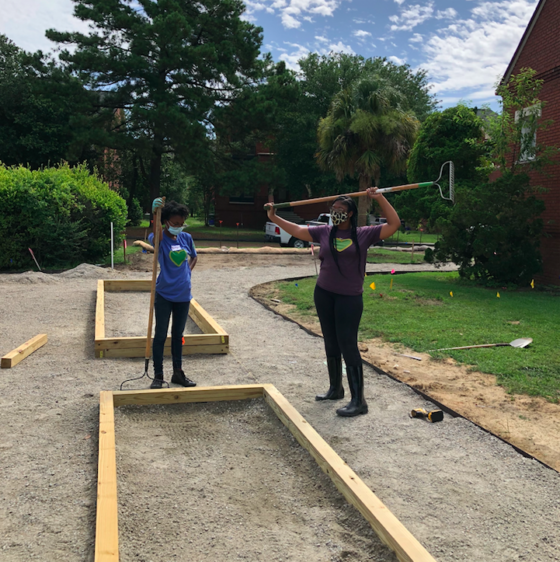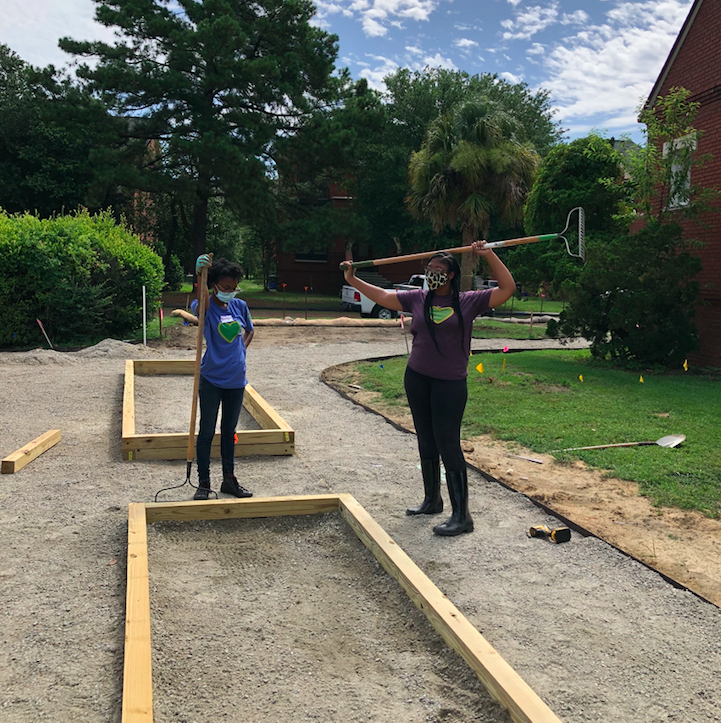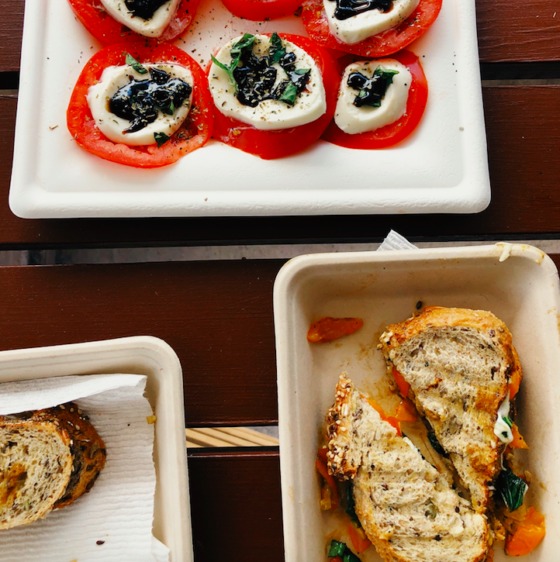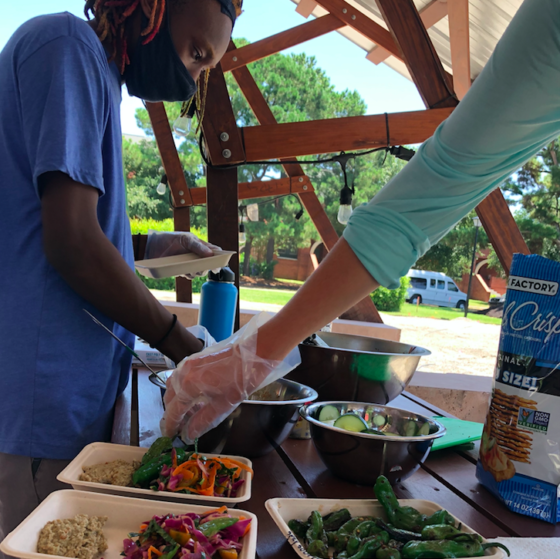 ADDITIONAL CREW MEMBER REFLECTIONS & EXCERPTS
"If you are engaging in service remember to get everything that is asked of you done, try to push new ideas that could be better than the previous ones, and persevere no matter how hard the service gets." – JP G
"A social problem that I have thought about during my time at the green heart project, is the injustice and equality that is so prominent in my community and state. The root to this problem is truly a problem that has been around since the beginning of time of the determination of a race trying to bring down the other. This is a problem that can't be solved within a year because my race has 400 years if not more to catch up with the other. This problem impacts people both indirectly and directly. A direct problem are the slurs and injustice, but an indirect problem is the pay differences and laws built against the race. Service and leadership is having a great effect on the problem. I think that everyone in every community has a responsibility to service their community and world." -Jayla W
"The secret to composting is the microorganisms living in it. The microorganisms "service" the soil by consuming the produce and turning it into better soil. This pattern can be attributed to how humans should work in a community. If we identify problems and work to make them better we can "service" our environment so that others can do better in it...Here at the Green Heart Project we are challenging both of these issues [food disparity and food waste] by creating a volunteer based program that offers affordable organic food to an area that has limited food access. We service the environment and soil by using our food scraps in our compost or to educate the community on plant based recipes." – Harper R
"Our English teachers sandwiched books like Black Boy within decades of  White literature to ensure that we knew at least one African-American author. Our history teachers looked to us to explain the plights of American minorities. I had a math teacher explain to me that she once decided not to get box braids because she heard the process took too long…In my past four years of schooling, I have learned what it means to be a spectacle. I was interrogated as if I could speak for all 42 million Black people in the US…Being in this harmful environment has made me question what accountability looks like for White folks who exaggerate their privilege by not acknowledging it. What do you do with people who find it easier to wear a KKK hood than a surgical mask?" -sage B
Comments on this post