Time sure is flying by — can you believe we're halfway through our summer Youth Internship Program?! We are so proud of everything our interns have accomplished these past four weeks and know there's still so much to be done before the end of the program.
During Week 4, we took a deep dive into sustainability. We learned about what this word means not only from an environmental lens, but also its social, economic, personal, and cultural facets. Highlights included:
Exploring insect biodiversity in the gardens
An introductory lesson to beekeeping with the College of Charleston's MESS Sustainable Agriculture Team followed by a tasting of multiple honeys from Savannah Bee Company
A discussion on environmental justice, affordable housing, education and economic development with Omar Muhammad of the Lowcountry Alliance for Model Communities
Learning how to read nutrition labels and crafting a #greenheartgrown tomatillo salsa with CCSD Nutrition Services' Registered Dietitian, Kerrie
Meditation and yoga with Ashley Mizzell of Breath to Blossom
A Friday field trip to Heron Farms, where we learned about sea beans, indoor/vertical farming and saltmarsh restoration.
Check out what Intern of the Week Mitchell and his fellow interns had to say about sustainability and their experiences this week: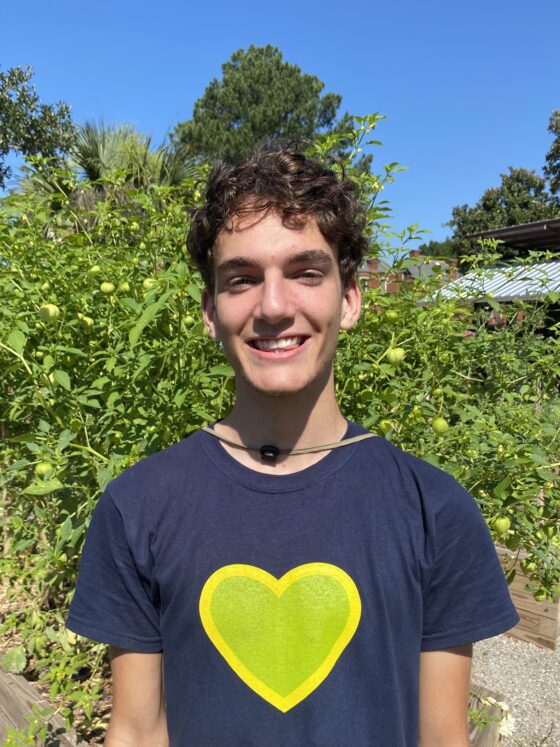 BIO
Mitchell McHugh is a rising 12th grader at Wando High School. He recently moved to Charleston and is thrilled to involve himself in the community through the Green Heart Project. Mitchell enjoys learning, philosophy, and connecting with others. He applied to the youth internship program to seek after a greater sense of community and to facilitate growth in himself and others.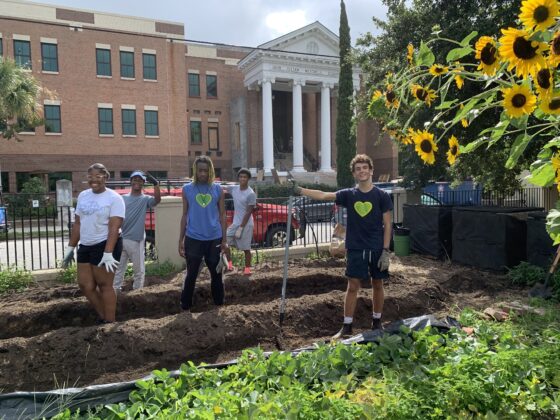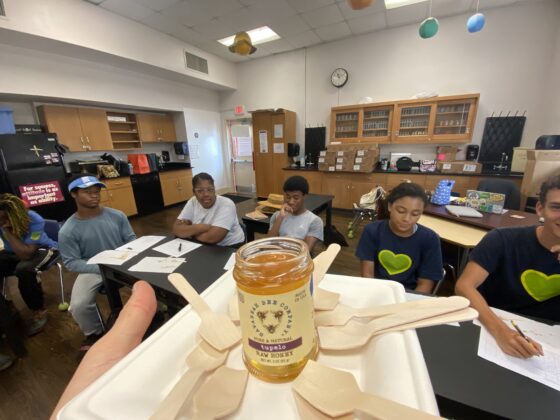 REFLECTING ON SUSTAINABILITY
"How sustainable something is depends on how well it can maintain itself. It could be an individual thing, a collective, or an entire system. For example, on an individual level we all deal with our own personal sustainability. This could mean eating healthy food to sustain our health, or going to therapy to sustain our psyche. What our guest speaker Omar from Lowcountry Alliance for Model Communities talked about was sustainability on a collective and systematic level: sustainable communities and policies. Omar was saying that by working in our area and with our lawmakers we can create more sustainable communities and systems for everyone. These more sustainable systems will be to everyone's benefit and help us build a sustainable future for ourselves."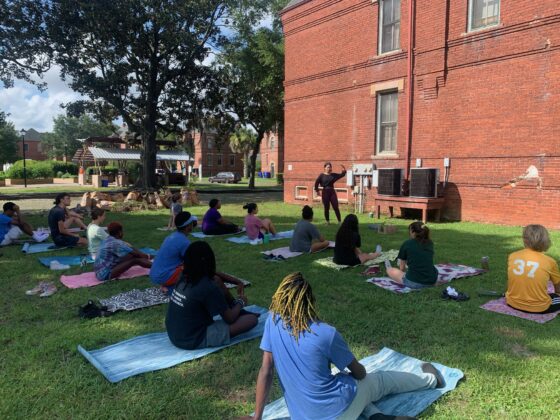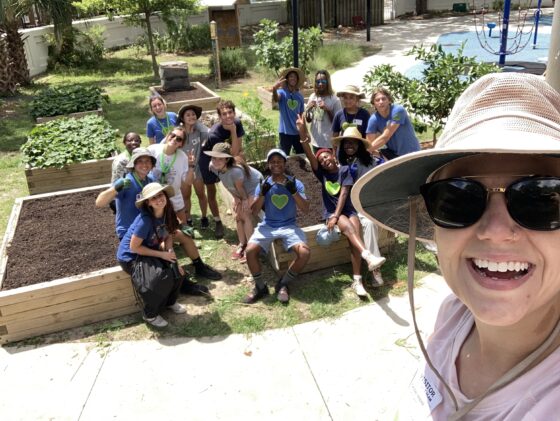 ADDITIONAL REFLECTIONS & INSIGHTS ON SUSTAINABILITY  
"Many people perceive the word sustainability only [from] an agriculture or environmentalism standpoint, but this is not the case. Sustainability can be used in almost everything. I define the word 'sustainability' as the ability to uphold and maintain a certain level of community." – Jayla
"Sustainable lifestyles are hard to maintain if we lack the means to do so. If people don't have what they need readily available and accessible, then they are at a disadvantage." – Allen-Michael
"To truly achieve a sustainable community, the policies and systems in place need to prioritize people over profit, focusing first on maintaining the community at its current level before trying to expand and make a profit." – Will
"Don't get me wrong, sustaining the environment is very important but it's not the only thing we need to sustain. When Omar came in and talked to all the interns about what he does and how he maintains the community. He works to sustain a lifestyle, homes, a community, safe living, he's sustaining environmental justice." – Lois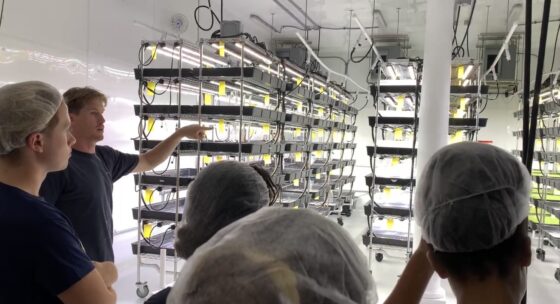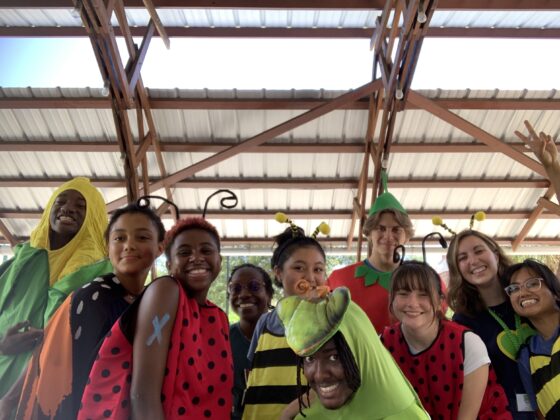 Comments on this post