As sweet potatoes, pumpkins, squash, swiss chard, turnips and all sorts of other fall vegetables and produce are just around the corner, those old beat-up casserole dishes, worn out skillets, and dull knifes are going to do you no good. However, there's no need to worry! With Le Creuset's first ever Factory-to-Table Sales Event coming up this week, there's no time like the present to get your kitchen ready for the fall season.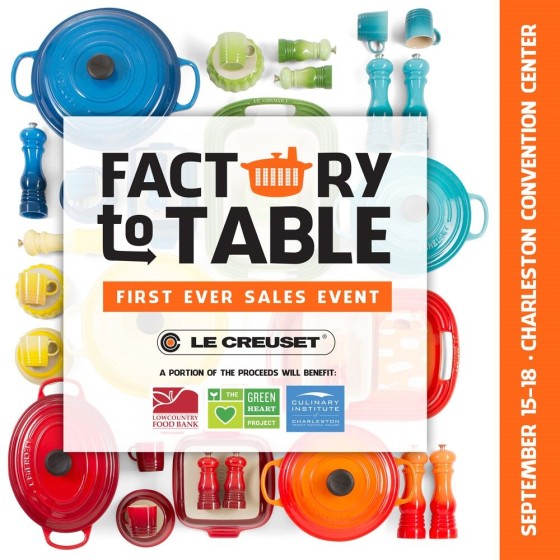 While we here at Green Heart educate students, connect people and cultivate community though growing eating and celebrating food, Le Creuset has focused on inspiring and empowering people through cooking. Le Creuset has been shipping cookware from France to the South Carolina lowcountry for decades, and has become a visible member of the Charleston community, according to Will Copenhaver, the Director of Marketing Communications at Le Creuset. Over the years, Le Creuset has expanded their brand from original enameled cast iron cookware to stoneware, stainless, silicone and more, and has grown to offer products across a range of materials and categories that guarantees the right tool for whatever cooking job is at hand.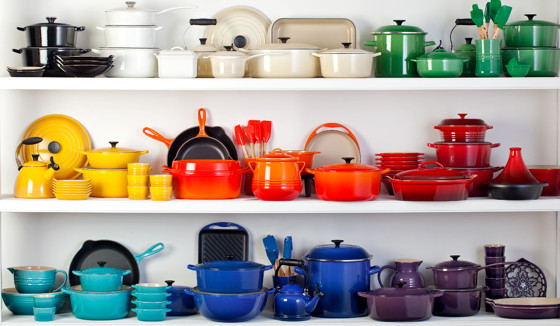 EVENT DETAILS: The Factory-To-Table Sales Event, which will take place Thursday September 15th through Sunday September 18th, from 10am to 7pm each day at the Charleston Area Convention Center in North Charleston, will feature special discounts on a large selection of Le Creuset products from around the world, including colors and shapes rarely seen in the American marketplace. There will also be local chef appearances, daily deals and drawings, and activities for children. It is sure to have all the cookware and kitchen accessories you need for your approaching culinary adventures this fall.
And the best part of it all? Your shopping and attendance at the event will directly benefit us here at Green Heart! Tickets are required to attend the event on Thursday and Friday, and 100% of these proceeds go directly to partner charities, including The Green Heart Project. Saturday and Sunday tickets will not be required, however they may be purchased for VIP access during these two days.
TICKETS: Make sure to get to http://www.lecreuset.com/factorytotable now and get your tickets so you can attend this awesome event or
VOLUNTEER: Or sign up to volunteer with us on our website as we are still need some people to help us out at the event! While you're going Factory-to-Table, not only will you be preparing your kitchen for all the savory flavors of fall, you will be helping us here at The Green Heart Project continue our work going Farm-to-School.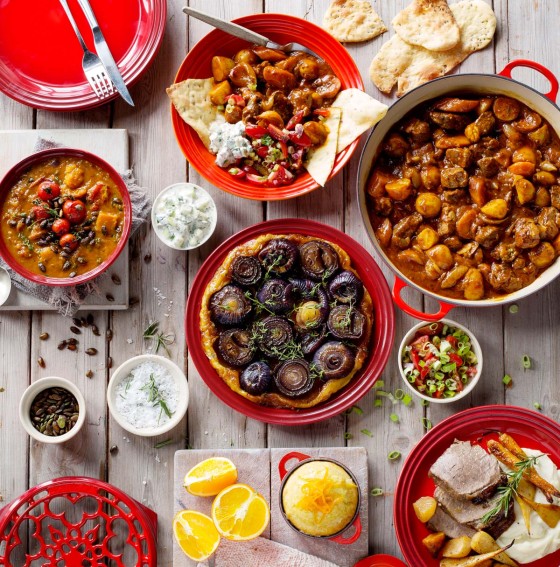 Comments on this post