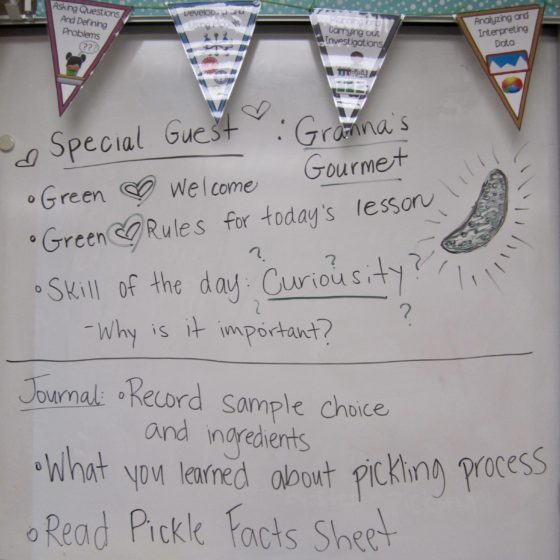 Curious to try something new?
Take yourself into Granna Gourmet's kitchen and say hello to one of their pickled veggie recipes, best straight out of the jar! Over the past three years, we can't thank Granna's Gourmet enough for all the support they've provided to the Green Heart Project. Among many things, Granna's Gourmet packaged ALL of our 'Be Mary' Gift boxes, selling 600 boxes, in which each contributed a $25 sponsorship for a student to participate in one of our school garden programs. On top of that, they created our special jar of Green Heart Project Okra, and if you haven't tried it yet, we guarantee your Green Heart will be it's happiest if you do!
We were lucky enough to have Guest Speaker, Kelly Timmons, from Granna's Gourmet join our fifth grade students at Sullivan's Island Elementary School this past week to talk about her delicious pickling products. Students were able to learn what it's like to pickle on a larger scale as a local business, and this upcoming week they get to become the chef's themselves to create their very own pickle recipes!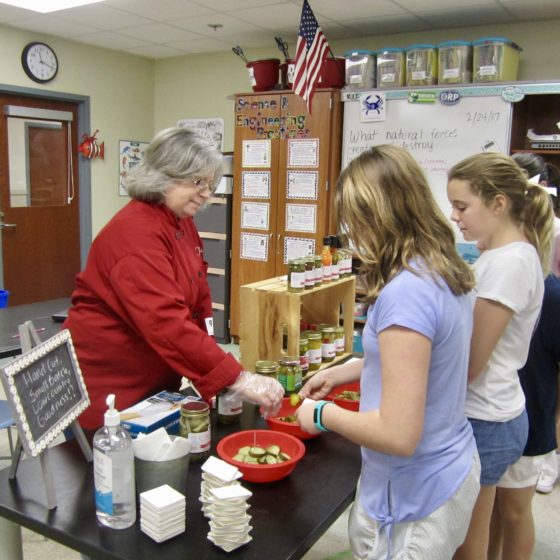 In the lesson, students learned how each of Granna's Gourmet batches are prepared and then got to taste test a variety of their one-of-a-kind pickled recipes. Each recipe is crafted in very small batches, homemade with love and care- something your tastebuds will pickle' up on right away! Whether it be their best-selling Pickled Okra, Bread and Butter Pickles, or variety of Pickled Peppers, they are all hand-cut, preservative free, and filled with just the perfect amount of white vinegar and spices to quench anyones pickling-loving spirit.
The students and I asked Kelly questions about her business, preservation, and what she loves most about it. Our Green Hearts are grateful to share a taste of her story with you.
A student asked, "How did you come up with the idea of starting pickles?"
"I didn't really come up with the idea honestly, the idea came to me. My daughter gave my Mother the name Granna. She made her pickles all her life and gave them to friends and family and that, and over the years everyone just wanted it. I ate those my whole life since I was your age and younger, and there just came a time in my life when my kids were grown and I wanted to try something new… and really, what I thought I was gonna do was make these pickles and sell them at farmers markets as a hobby on the weekends. We got into some retail stores and it went another direction. It's really taken me along for the ride."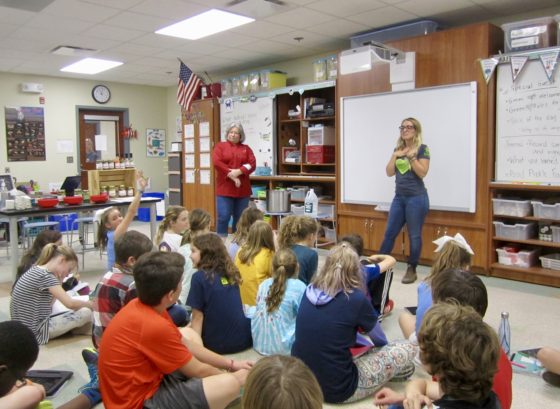 Why is pickling good for preservation?
"Pickles were started about 4,000 years ago and that was because they would have an abundance of produce from people's gardens left over in the summer, and they wanted to keep it so they could have it over the winter. Because in the winter they didn't have a Harris Teeter down the street, they couldn't go buy tomatoes in December and January like we can. So they found that vinegar preserves the vegetables which keeps the consistency of the product and preserves the vegetables so that their safe and can stay on a shelf."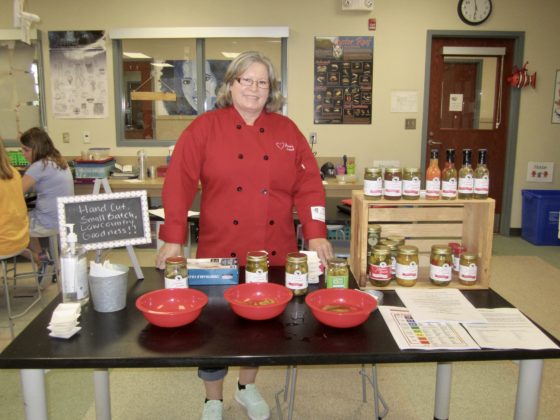 What do you like about doing this?
"What I like about doing it is this sorta thing, I love getting out into the community and sharing our products with people! Because we're stuck in a kitchen and its easy to lose sight of our customers…you know, were dealing with 'our we out of cucumbers, or this and that', so when we get out and see people enjoying our products, that's the best part."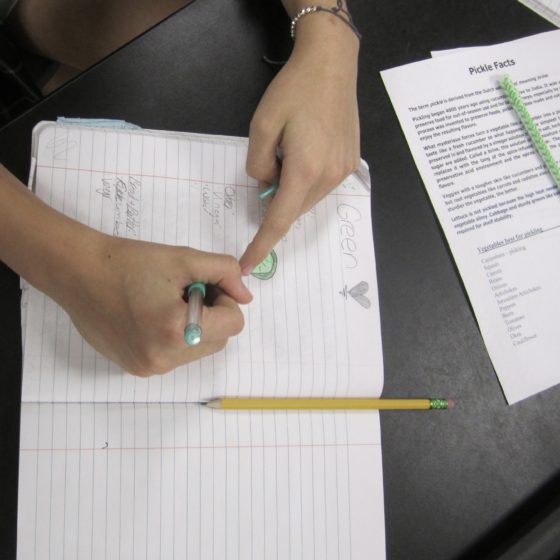 Thank you Kelly for taking the time to come in and share insight into Granna's Gourmet with our students! Overall, Granna's Gourmet support has helped us educate and inspire our students about healthy eating through gardening and celebrating food within the local community. We are so full of #GreenHeartGratitude to have them in the GHP family! 
Comments on this post