The Back-to-School Fundraiser

We're taking a short break from our farm-to-table blog series, to highlight the Green Heart Project Back-to-School Fundraiser & Launch Party! Last Wednesday night, our staff, volunteers, board members and supporters gathered on Sullivan's Island (thanks, Jerry!) for an evening of reflection and goal setting. Everyone enjoyed food and beverages from our generous community sponsors, like Taco Boy, Butcher & Bee, and Home Team BBQ, while getting to know each other, and looking back on the accomplishments of the Green Heart Project this year. As we dive into the academic year we will be expanding into 9 local schools, with the goal of serving 1,000 more students. 
The Food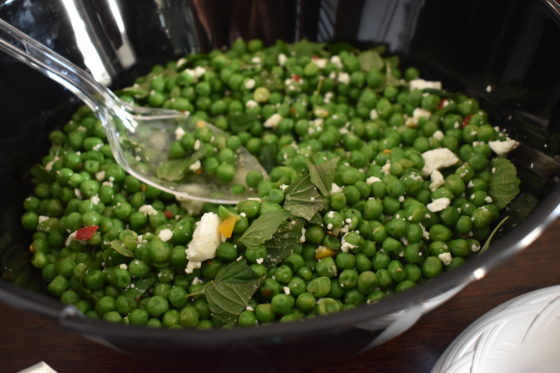 Butcher & Bee had an impressive spread of their harissa carrots, pita and hummus, whipped feta, and most importantly, their English peas with feta and mint. The English peas were our featured dish as they were made with #GreenHeartGrown Grapefruit Mint. As soon as you took a bite, you could taste the freshness of the mint, which perfectly complemented the sweetness of the peas.
Taco Boy provided us with their famous salsa, guacamole, queso, and steak quesadillas. Their guacamole is as fresh as it gets and their margs are always off the charts.
Home Team Barbecue provided a classic barbecue spread of pulled pork, their signature sauce, collard greens, and potato salad. The potato salad was one of the best I've ever had and it kept me coming back for more.
The Comradery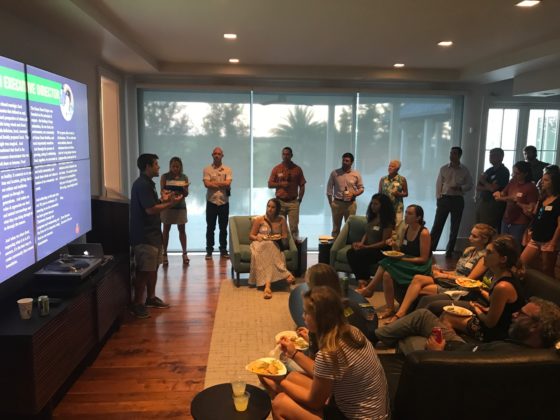 This event was a great opportunity to meet and greet with other members of the Green Heart community. I am so happy to continue to be a part of the Green Heart project; if you want to become involved this year, consider becoming a Green Heart Buddy! Looking to help make our farm-to-school programs a reality for 1,000 more students in the Charleston area? Consider sponsoring a student, class, program or garden alongside your business, organization or individually!
Keep following our blog as we begin our Traveling Mint series. It'll be just like our basil series, but sweeter ;).
Comments on this post