At The Green Heart Project, one of our three core Green Heart Rules is that we" Respect the Earth." As we celebrate the 50th anniversary of Earth Day, we are reminded of the importance of this pillar of our work and today, we encourage you to learn about the history of this holiday and envision how today, and everyday, you can practice this important rule of respect.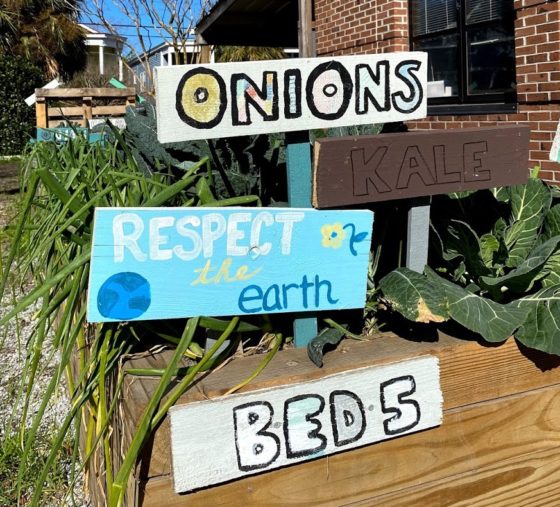 What is Earth Day?
On April 22, 1970, 20 million Americans celebrated the first Earth Day. Founded by U.S. Senator Gaylord Nelson as an environmental teach-in for students, Earth Day aimed to promote awareness and appreciation for the Earth's environment. Now, 50 years later, Earth Day is celebrated every year of April 22nd and is the largest, most celebrated environmental event worldwide. In fact, over 175 countries across the world celebrate Earth Day.
How can you celebrate?
Here are some ideas from the Green Heart team:
Learn more about the history and importance of the holiday
Check out local newspapers and news outlets for Earth Day events and ideas on how to celebrate
Explore actions that you can take in your home, your shopping habits and your day-to-day life to reduce your environmental footprint
Reduce, reuse and recycle ( & learn how to compost!)
Plan an environment-themed movie night
Get outside and explore nature using activities like our 5 Senses Scavenger Hunt
5 Senses Scavenger Hunt
Celebrate Earth Day by using your five senses to explore the Earth! Whether it's in your backyard, a local park, or even just looking out the window and around your home, use Earth Day as a time to reconnect with all the nature that is around you. Don't forget to brainstorm 5 ways that you can practice RESPECT for the Earth!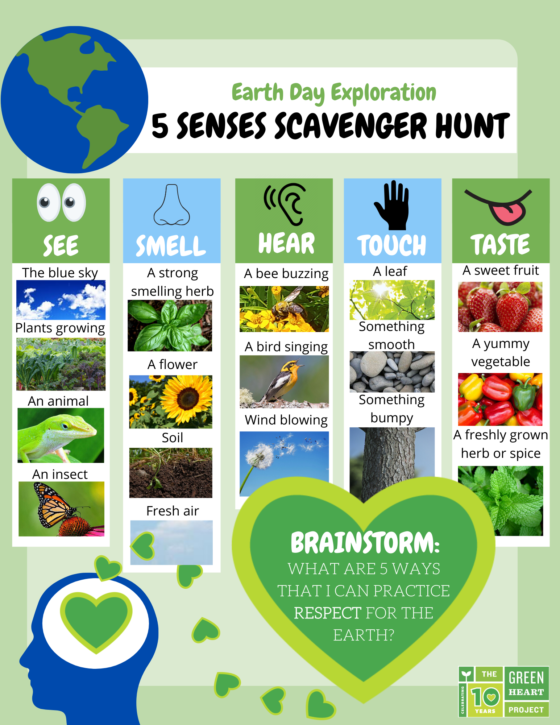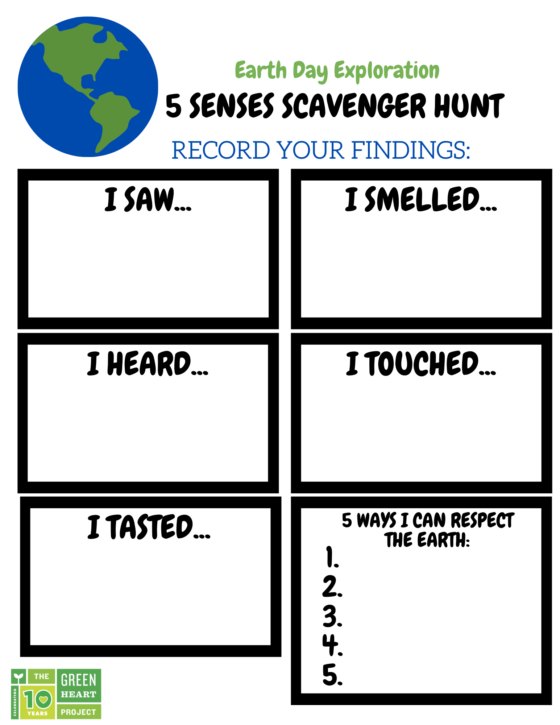 Comments on this post