July 24, 2020 – Build Updates From the Farm
After years of planning & design, months of formalizing partnerships & permits, and weeks of site prep, our construction site at the William Enston Home is beginning to look like a FARM!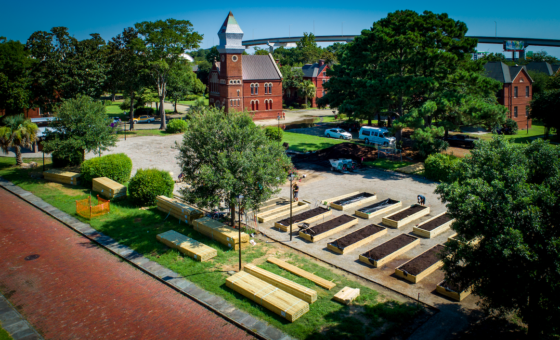 This month marked the beginning of our demanding build schedule, which has accurately been compared to two-a-day football training by our Farm & Garden Manager Nathan. How are we managing this? Our community partners are braving the dog days of summer to cut lumber, operate heavy machinery, assemble & fill raised beds, and doing it all at a safe distance. Our primary build partner, SeamonWhiteside (SW+) truly deserves more gratitude than we can give. Their team has been by our sides weekday mornings. evenings. weekends. — providing design consulting, skilled labor, and moral support to make this farm a reality. Other community partners who have joined us for the build include Accountfully, The Harbinger & Harken Cafes, school partners such as James Simons School, Charleston Charter School for Math & Science, and Charleston Catholic School, and residents of the Enston Home.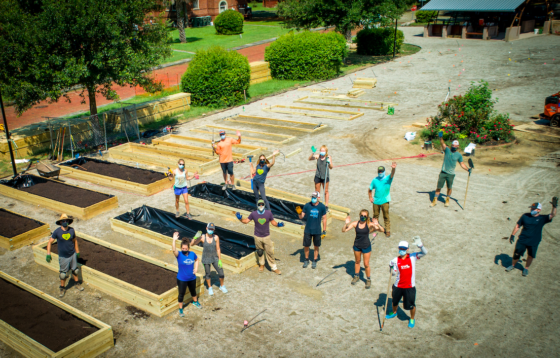 Just as critical as our volunteer and in-kind labor force, are the generous local businesses who have donated and deeply discounted materials, supplies and equipment to this project. This includes Vulcan Materials & NW White Trucking, who supplied the crushed gravel we've laid as the floor of the Farm site. Buck Lumber & Lowe's of James Island, supplied the lumber we're cutting & using to assemble our raised garden beds!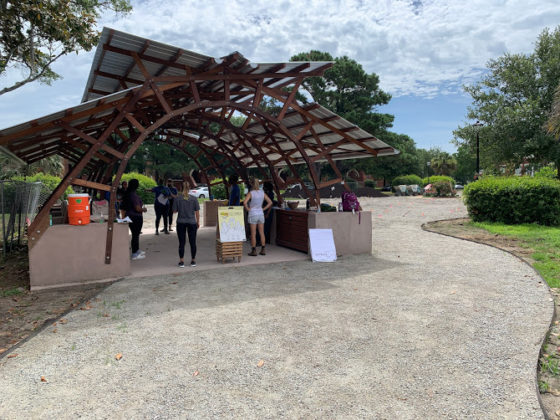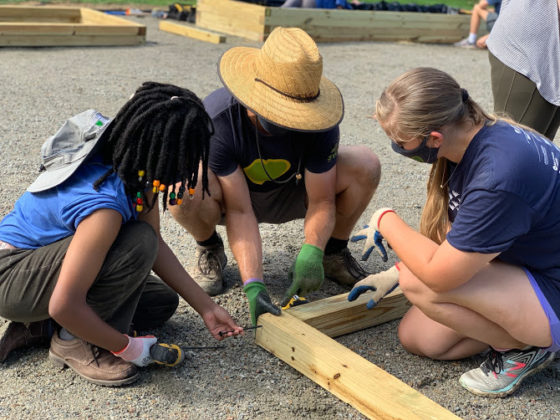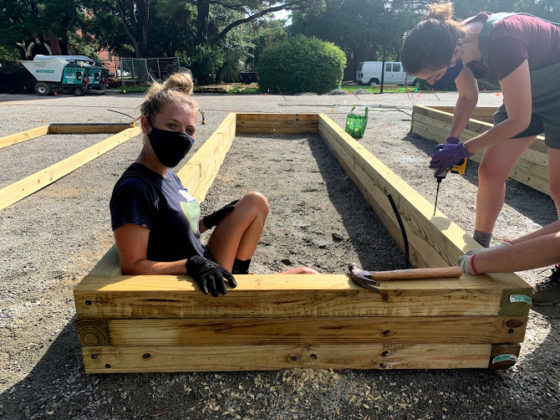 All Seasons Mulch Market & Landscape Supply & Sanders Brothers, provided high quality soil and soil transportation to the Urban Farm site, that we're moving and shoveling into our raised beds, to nourish our future fruits & veggies!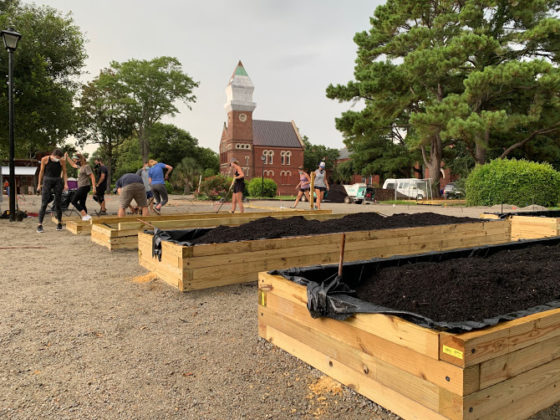 SiteOne Landscape Supply & Ferguson Waterworks, supplied irrigation materials, allowing us to get this 1/2 acre farm on a drip irrigation system, keeping our plants happy, healthy & consistently watered. And United Equipment Rental's Georgia Buggies & Ditch Witch are giving all of our staff members & youth interns a chance to become proficient in operating heavy machinery!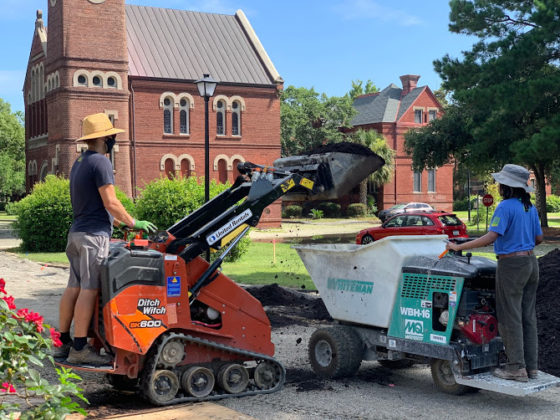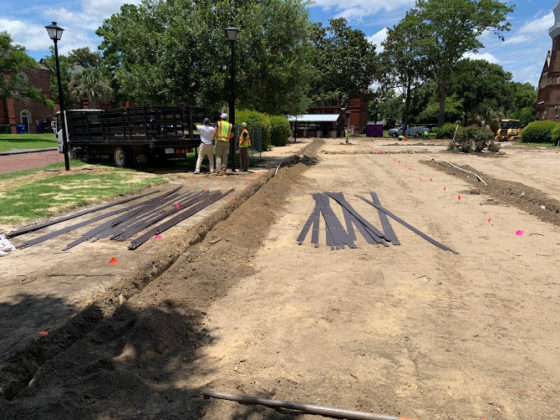 What else have we been up to? A little bit of garden upkeep, a dash of cooking, a lot of harvesting, and A TON of learning. If you haven't already, check out our weekly blog posts focused on our Youth Internship Program, and pre-order a Community Supported Agriculture produce bag, available for pick up at our Farm Stand Thursday evenings between 3:30 & 6:30pm.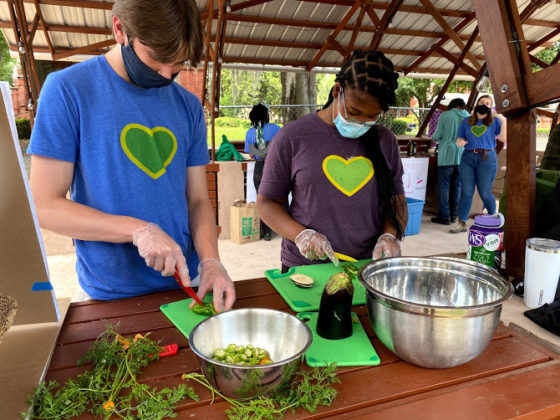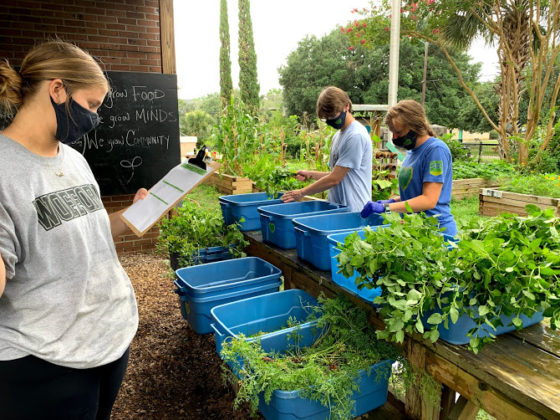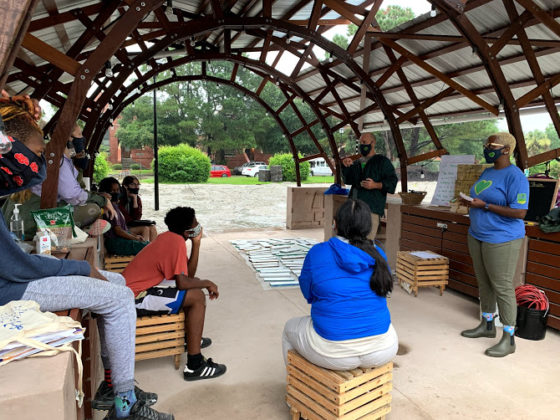 What's up next? We're [almost] halfway there at just under 30 beds complete, and we need YOUR help! These next three weeks are big for us, and we need community investment to finish out the Urban Farm at Enston Home build. Contact Jesse Blom at jesse@greenheartsc.org if you're interested & available to help us. ?
Comments on this post