From memorable guests, engaging educational sessions and a Friday field trip that included farm friends of many species, including goats, cows, pigs, chickens and donkeys, Week 2 was one to remember.
Some highlights from the week included:
Sustainable Agriculture & Soil Health lesson with Merideth Garrigan, Business Development Partner at Enlightened Soil Corp & Owner and Designer at Wecology Gardens
Cooking up a garden-fresh Thai Eggplant Basil Curry with Ben Simon, Culinary Director at AMOR Healing Kitchen
Budgeting session with Keisha, Financial Advisor at Pinnacle Financial Partners
Creative art pieces, including songs and poetry, focused on personal responsibility 
And perhaps the ultimate highlight of the week was our first field trip of the summer, where we visited The Goatery at Kiawah River. We met up with Missy Farkouh, co-owner and farmer, who toured us around the farm, introduced our team to the concept of the Kiawah River Agrihood and shared her wealth of knowledge about sustainable animal agriculture and creating refugia. Not to mention, we also got to meet many of the animals on the farm including an array of baby goats, belted cows and the infamous Notorious P.I.G. 🐷
During Week 2, our interns were also asked to make connections and reflections on the theme of the week: responsibility. Check out what featured intern of the week, Allen-Michael, had to say, along with additional reflections and insights from his fellow interns.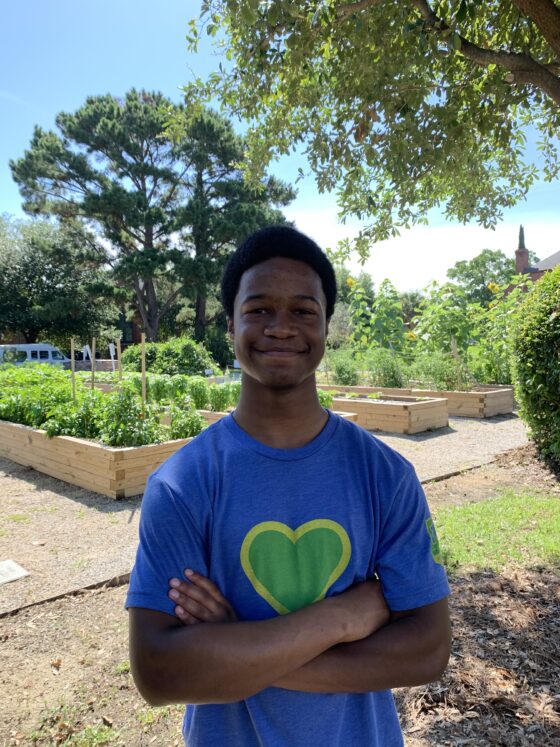 BIO
Allen-Michael Gadson will be a junior at Charleston Charter School for Math and Science come August. He enjoys being active and loves working out and running, which he really strives to improve on. Allen-Michael is a member of the National Honor Society where serving is a core value, and is looking forward to pairing the knowledge and lessons he can learn from both NHS and the Green Heart Project. He hopes for big accomplishments in the medical field.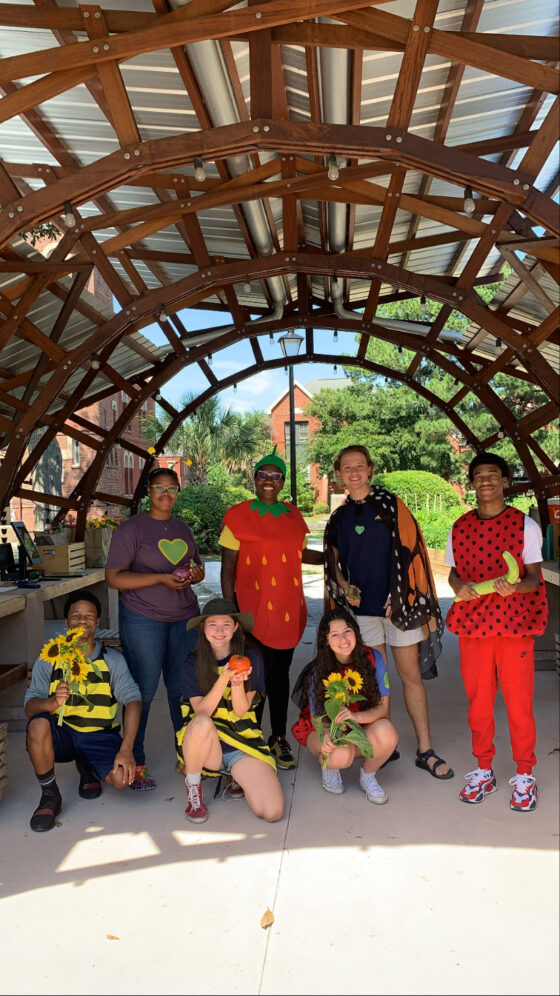 "Personal responsibility is being aware of your tasks and making sure they are completed. It is knowing your role and importance, and making small contributions to the whole you are a part of. One way to demonstrate this is first off taking care of ourselves, but also being ready to show up and participate. Responsibility starts with you, and taking care of your body and possessions, so you can be in your best shape and best equipped to chip in. This alone is half the battle, and allows you to better impact your team and make a real difference. Collective responsibilities are what a group of people must own up to, and must take care of in order to achieve their goals. I believe personal and collective responsibility are vital in the making of a sustainable future. This is because both are dependent on each other, and require different methods. Individuals must do more than what is required so they can contribute more effectively and allow for a well-functioning group."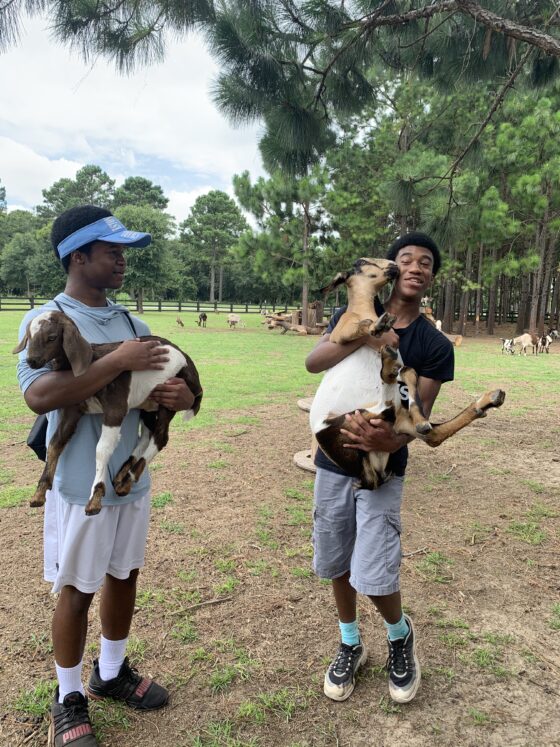 ADDITIONAL REFLECTIONS & INSIGHTS ON RESPONSIBILITY:
"I believe that personal responsibility is key to growth in oneself and being a steward in everyday life…. I also believe that personal responsibility is at its finest when no one is holding us accountable because it is pure and selfless." – Jayla W.
"Without personal responsibility, the collective will crumble, and if only a few hold themselves personally responsible, then nothing will be accomplished. To truly work towards a brighter future, each and every one of us must hold not only ourselves, but our peers accountable as well. Though it may seem like your efforts at creating a sustainable future are futile, even the flap of a butterfly's wings can cause a tsunami. – Will B.
"The ability to be held accountable for your actions is a prominent skill in this world." – Xavier M.
Having personal responsibility to me means that you can live up to what is expected of you. I mean that if someone asks you to do something and you say yes, you do it. Having personal responsibility let's other people know they can trust you, which is a good thing to have. – Piper O.
Comments on this post