Week 7 of the Summer Youth Internship Program is now behind us! The week was yet again filled with lots of learning and hard work. We are so proud of everything our interns have accomplished this summer and it's hard to believe that their internship is coming to an end soon!
The educational sessions in Week 7 honed in on topics such as: the "how" and "why" of hunger and homelessness; boundaries; risk management with Pinnacle Financial Partners; and a resume workshop with the College of Charleston. Greer Gilchrist of The Harbinger Cafe & Bakery also joined us for another culinary lesson focusing on "Culinary Companions," or foods that pair well together in the kitchen. To complement the interns' farm lesson on companion planting, Greer guided us in making a delectable tomato, basil, and watermelon quinoa salad. CCSD Nutrition Services' Registered Dietitians, Kerrie and Mackenzie, also returned to the Urban Farm to teach our interns about how to make healthy choices while grocery shopping. We concluded the week with a Friday Field Trip to Destiny Community Cafe, a pay-what-you-can cafe in North Charleston, where we chopped up some veggies from our Urban Farm and incorporated them into a delicious spaghetti dinner which served over 100 people!
This week's theme was empathy. Check out what our featured intern, Xavier, and his fellow interns have on this topic…
BIO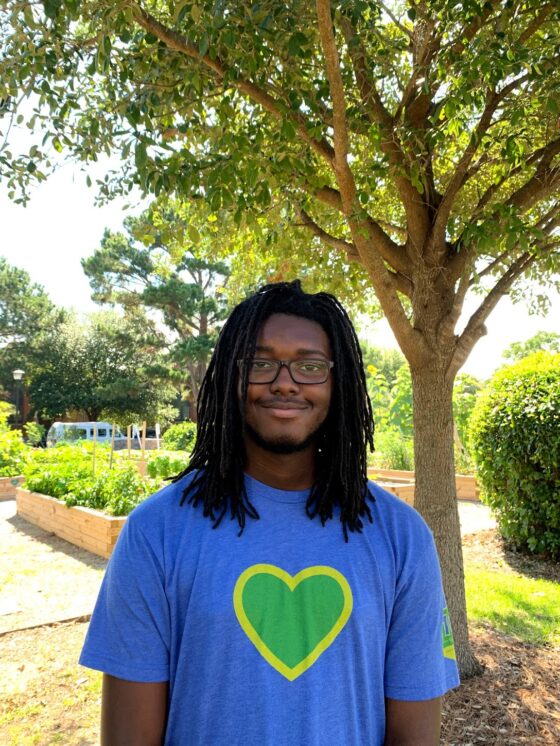 Xavier is a rising senior at Charleston Charter School for Math and Science. He is kind of upset [about being a rising senior] but also excited to see what the world has in store for him. His favorite Disney character is always gonna be his blue alien Stitch and he'll never switch up on him. He can watch any Lilo and Stitch movie on repeat and enjoy it.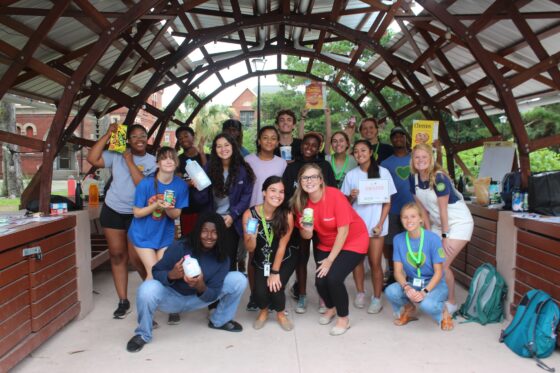 REFLECTING ON EMPATHY
"Empathy is when you understand what the other person is going through and try to see things from their point of view. It shows that you care and helps build a bond or common understanding for each other. It can be hard to show empathy if the person has a history of causing conflict amongst others and tries to suppress others' feelings. I show people that have trust in me and the mutual understanding of what's taking place. Working in the Green Heart Project it's always important to show empathy for everyone. The community comes out to introduce themselves and oftentimes some say we are their happiness. I think it's due to the community building that happens in this establishment."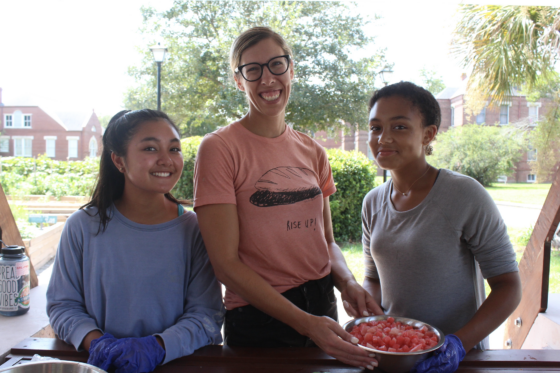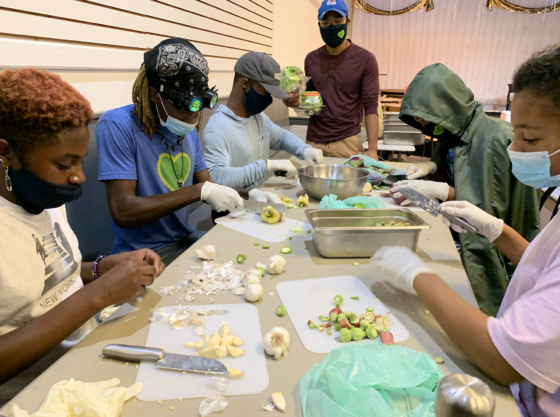 ADDITIONAL REFLECTIONS & INSIGHTS ON EMPATHY
"Empathy is the connecting and consoling of people together on their emotions. Relating and comforting one another, and understanding what someone has been through. It can make someone feel much more safe and comfortable, which is important for building relationships." – Allen-Michael
"Empathy allows for the world to become a better place. Creating safe and healthy environments where individuals can comfortably express their feelings requires empathy to be used…. It can be difficult to be empathetic towards a person depending on the situation, but it does create a much healthier space for people to talk about their feelings." – Alma
"It's important to show empathy because there are people out there that are going through really serious things or very minor things but they still feel like it was needed to be talked about and they are making themselves vulnerable to you by telling you that sensitive information. It's important to show empathy because some people just need some friends to talk to and support them." – Aaron
"When someone says empathy is a catalyst for change, I really agree with that and believe that that is a valid statement. Being empathetic to someone can lead them to trust you more and to better themselves, thus leading them to change their lives. We can best show empathy to people who have experienced hunger and homeless ness by understanding where they are coming from and there background but not letting that be the only thing we see in them. We have to understand that they are people just like us and that we are all the same." – JP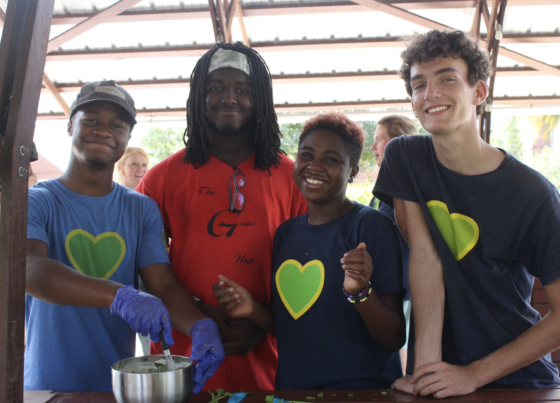 Comments on this post