The Green Heart Project closed out an epic summer with the completion of 62 raised garden beds at the Urban Farm at Enston Home in late August. By mid-September we planted our first Fall crops, with the help of many of the community members who made this project possible. We planted cold-hardy crops such as kale, collard greens, onion, and broadcasted our own #GreenHeartGrown pollinator mix – made of up of seeds like dill, sunflower, and cosmos – that will attract beneficial insects to our new garden.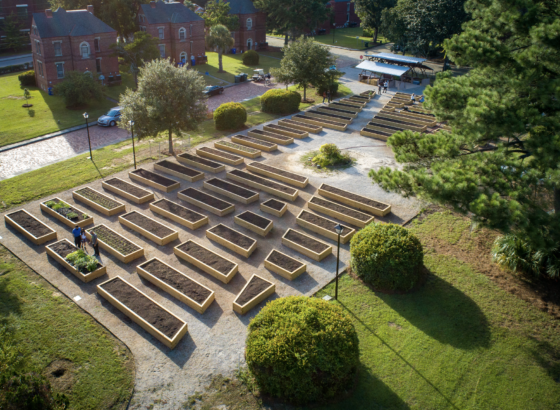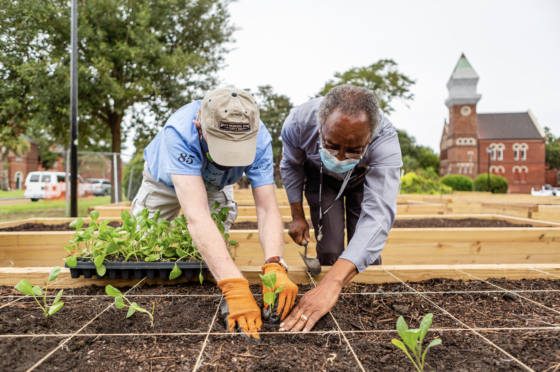 In true Green Heart fashion, our First Planting was a community effort. We were honored by the presence of many community members during the first week of planting, including:
Residents of the William Enston Home
Teachers, parents, students, and administrators from our three neighboring partner schools – James Simons Montessori School, Charleston Catholic School, and Charleston Charter School for Math & Science
Elected city officials and representatives from the Housing Authority of the City of Charleston
Green Heart board members
Lead donors to the Urban Farm fundraising campaign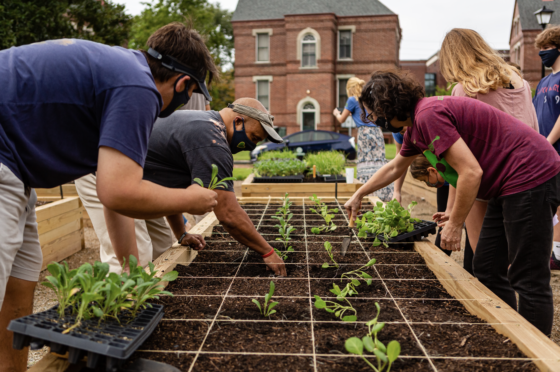 Everyone who came to plant our first crops were asked the same question – "now that you've put some of the first plants in the ground, what are you most excited to see grow here?" Here are some of their responses.
"Lettuce. Lettuce turnip the beet!" – James Simons Student
"I want to see our connection to food and nourishing our minds & bodies grow here at the Urban Farm" – Jason Sakran, City Council Member
"I'm looking forward to growing relationships with my neighbors both near & far in Charleston, and forging opportunities to listen to new ideas and peoples' experiences in our community…." -Karalee Fallert, Founder & Restaurateur
"My hope is that when students are out here working on these beds, that some of the senior citizens who live right here will come out, sit down, interact with the children and share their experiences." – Don Cameron, CEO Charleston Housing Authority
"I'd like to grow muscadines & mushrooms, and…I'm an old man so I want to pick up hobbies that I enjoy!" – William Lane, Enston Home Resident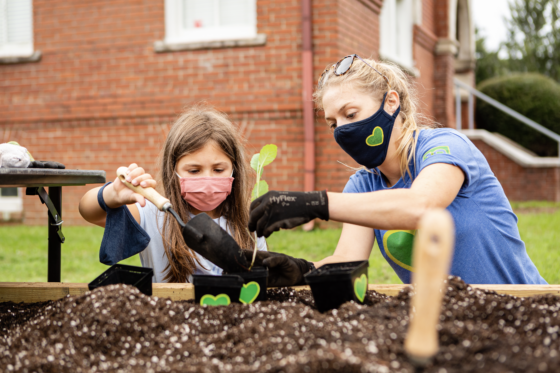 As we head into October, our message to the public is simple, we are open for business and invite you all to COME GROW WITH US!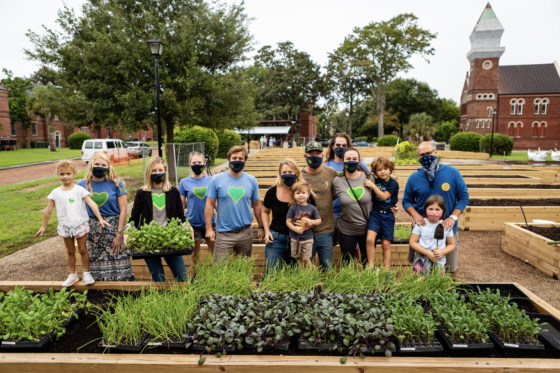 Find opportunities for engagement on the "Get Involved" page of our website and learn more about this project on our Urban Farm page.
Comments on this post